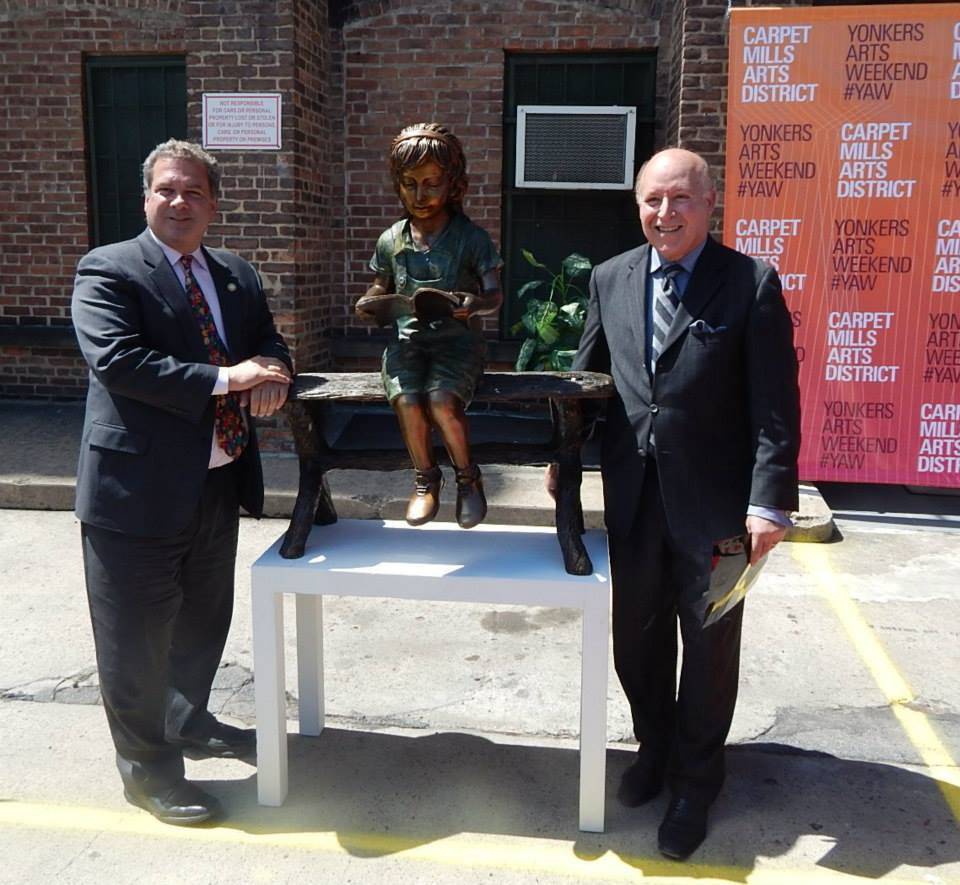 Press Release - For Immediate Release
City to Introduce the Carpet Mills Arts District at Ribbon-Cutting Ceremony
Yonkers, New York - The area consisting of the former carpet mills has been formally named The Carpet Mills Arts District (CMAD), a milestone that further validates a community of artists that have been operating in the area since the 1990s.
The City of Yonkers will hold a ribbon cutting ceremony at 578 Nepperhan Avenue on Wed April 29 at 1 PM to make the official announcement. There are approximately 100+ artists currently working within the district. A group of area building owners, known as the Owners' Coalition, is working toward a change in zoning that would allow for ground-level retail options like restaurants and specialty shops.
The group has developed a creative site improvement vision for the district, which promises to solidify and enhance the district's identity in the arts and creative industries - naturally drawing further businesses, tenants, and patrons to the area.
In the coming months, visitors will see a lot of activity at the Carpet Mills Arts District, including its participation in Yonkers Arts Weekend May 1-3 and the 12th Annual YoHo Open Studio event May 2nd and 3rd. An established topography and graphic design will represent the district throughout the area, in various marketing materials, and on the Internet. Additionally, the district is prepared to implement Phase 1 of the Perimeter Banners, and hopes to install more than 40 festive banners around the outer boundaries of the district. The banners will be seen along Nepperhan, Lake Avenue, Axminster Street, and Saw Mill River Road, and will promote the arts and the community, as well as provide stunning photograph opportunities against the already photogenic architecture.
The Carpet Mills Arts District and its owners' coalition is a prime example of a grassroots movement bringing transformation to a deteriorating and under-used urban area.