Custom Bronze Plaques & Busts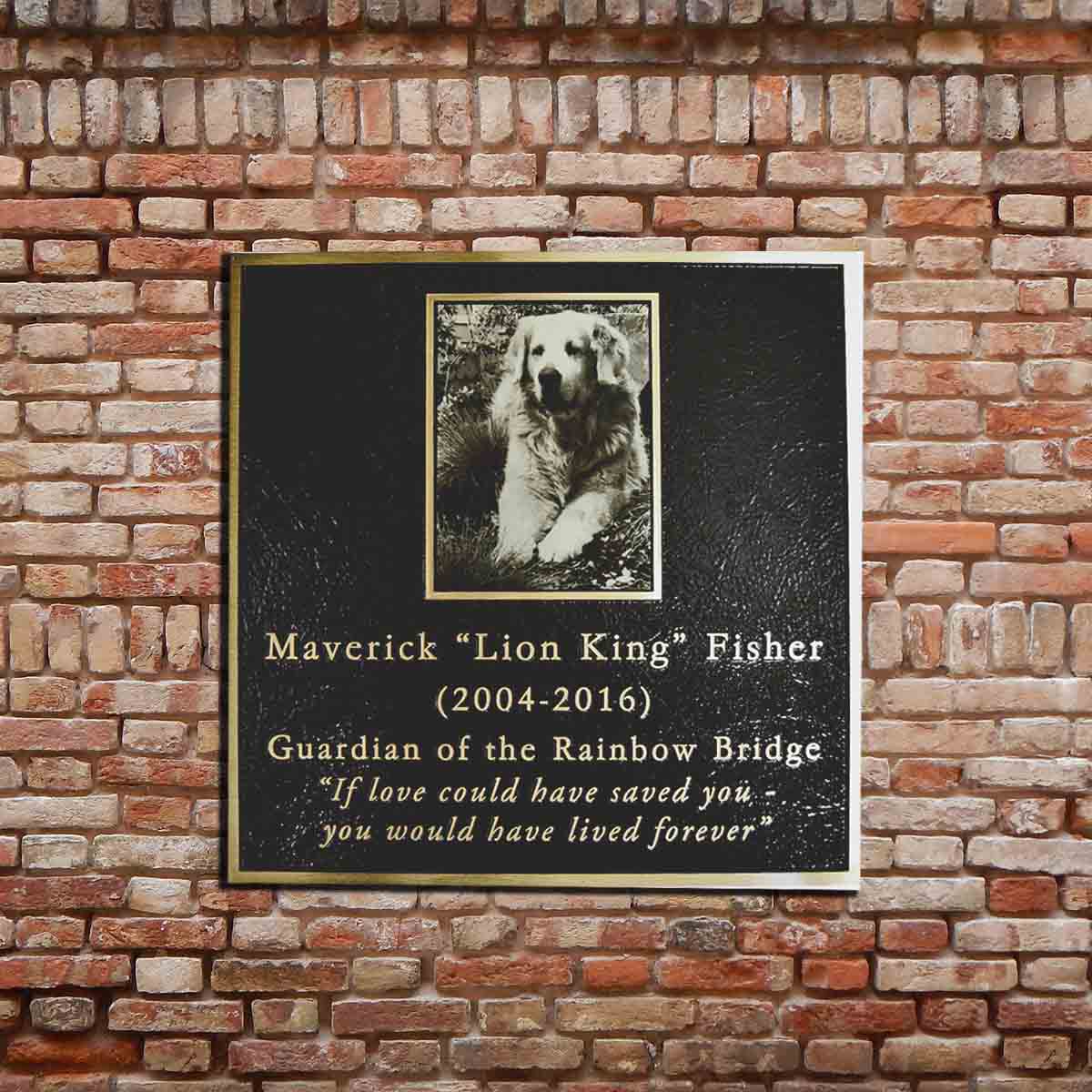 Maverick Memorial Photo Dog Plaque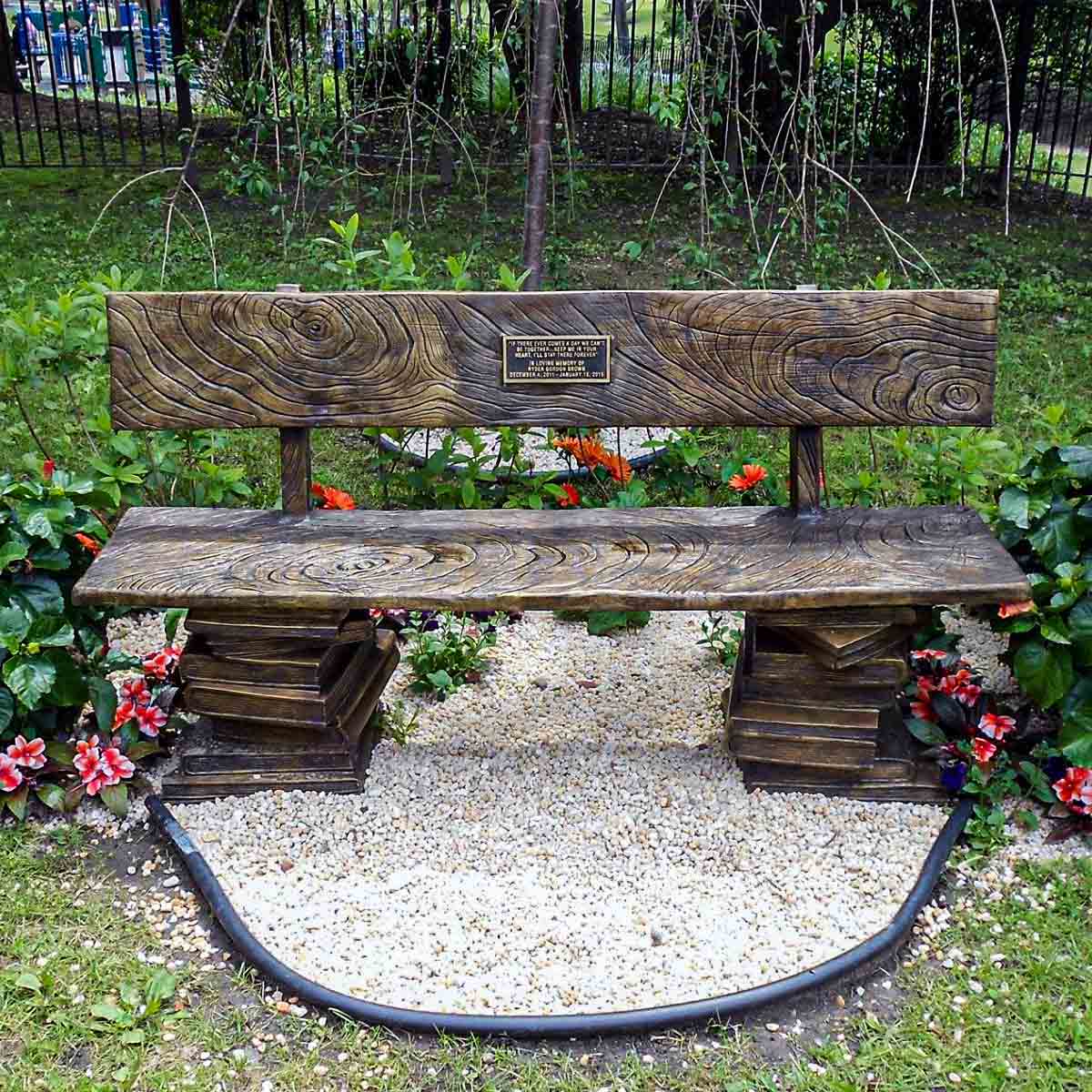 Custom Randolph Rose Book Bench & Plaque
Class of 2020 Donation Text Plaque
CUSTOM BRONZE PLAQUES & BUSTS
THE LASTING RECOGNITION AND REMEMBRANCE THEY DESERVE
How We Create a Personalized Bronze Plaque:
1. Select a Style
Choose the style of plaque you have in mind. Need help choosing? Contact a Rose Team member at 914-423-2047 or Info@RandolphRose.com and we'll guide you based on your needs.
2. Get a Quote
Fill out our simple "Free Project Quote" form. Include any text you desire and attach photos or other graphics. If you know what fonts, borders or backgrounds you'd like to use, list those, too. If you're not sure, don't worry; we'll contact you to offer suggestions, ask questions and get any clarification we might need.
3. Estimate
We provide you a written estimate of cost, shipping fees and delivery time-frame.
4. Let's Get Started
After you approve the estimate, we'll send you an invoice for a deposit.
5. Proof - The Fun Begins
We create and send you what's called a "proof," a graphic representation that shows what your plaque will look like with all the details – words, images, borders, backgrounds, etc. This is the time to let us know if you want to make any adjustments.
6. Production
Once we finalize a proof and you give your thumbs up, we work our magic. Each plaque is different, however normal production time is typically 4-6 weeks after production starts.
7. Your Plaque Is Here!
We'll ship your plaque wherever you need it to go, whether it's across town or around the world, via all the major carriers.
Randolph Rose Collection Design Studio Custom Bronze Plaques & Busts.
Celebrate What's Important in our Lives....
It's the people who have lasting impacts, from family members to donors who make a difference. It's the places where we learn and live, like our universities, schools and communities. And it's where we play and cheer, from city parks to undersized T-ball diamonds to mighty professional sports stadiums.
Recognize, memorialize and honor anyone or any place that's important to you with a custom bronze plaque that will stand the test of time. Whether we design it to stand alone or accentuate a sculpture, park statue or garden fountain, a Randolph Rose Collection memorial bronze plaque will add just the right touch of meaning and class.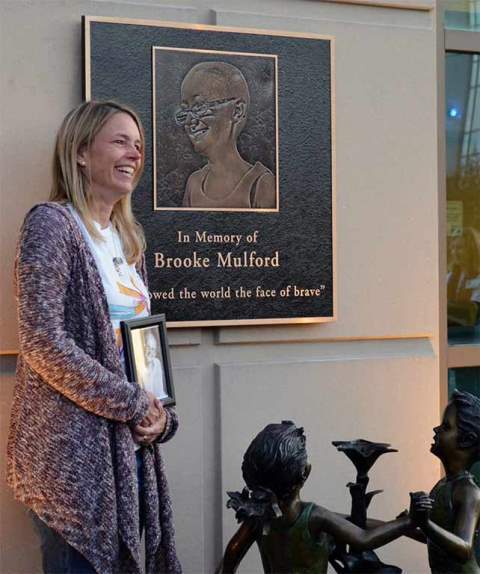 Custom Bronze Plaques – If You Can Think It, We Can Create It!
We can design and cast any custom bronze plaque you can imagine.
From pictures to logos to type treatments, in any size or shape and with any font or image, there are no limits when creating your personalized bronze plaque.
Memorial Bronze Plaques
Military Plaques
Veteran Plaques
Cemetery and Remembrance Plaques
Medical and Law Office Plaques
Professional Office Plaques
University, College and School Plaques
Federal, State and Government Plaques
Parks and Recreation Plaques
Dedication and Recognition Plaques
Historical Marker Plaques
Signage
Custom Bronze Plaque Styles
Letter Plaques
Sometimes a few well-considered words are the greatest tribute of all.
Simply provide the words you want, and we'll help you figure out the design.
Custom Bronze Plaques with Images
There are times when images truly are worth a thousand words.
When that's the case, we can create personalized bronze plaques using your photo as a model. The process is similar to what we do with letter plaques.
Once you approve a design, we cast it so your image is a well-defined personalized bronze plaque.
Five Ways to Incorporate Images Into A Custom Bronze Plaque:
1. Bas-Relief
This is premium reproduction that results from our sculptors creating a highly dimensional relief of a subject.
Bas-relief is most commonly associated with portraits, but it's also effective for depicting buildings, seals and logos.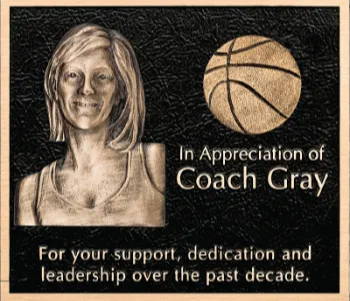 2. Low-Relief
Creates a dimensional image with the detailed look of a photograph.
It's ideal for signage, historical markers and other applications that need to tell unique, personalized stories.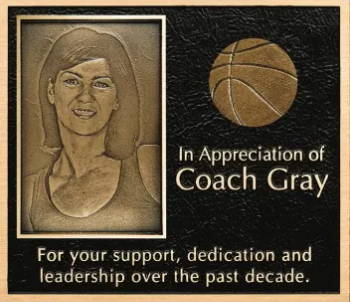 3. Flat Relief
An economical alternative to a bas-relief or low-relief.
A flat relief refers to raised line art of subjects with incised lines that provide detail.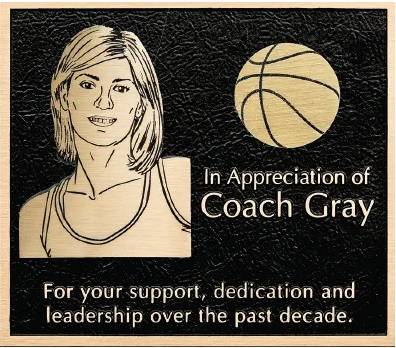 4. Metal Etching
The etching process reproduces artwork with fine detail and small lettering, as well as halftone photographs, into metal sheets.
We recommend this type of plaque for interior use only.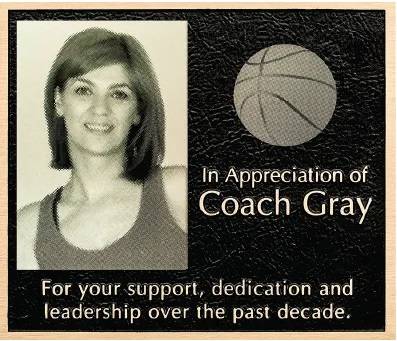 5. Photosensitive Aluminum
This is an economical alternative to etchings that we recommend for extremely detailed art or older photographs.
The process imprints images onto photosensitive aluminum sheets. Available in either natural or gold-tone aluminum.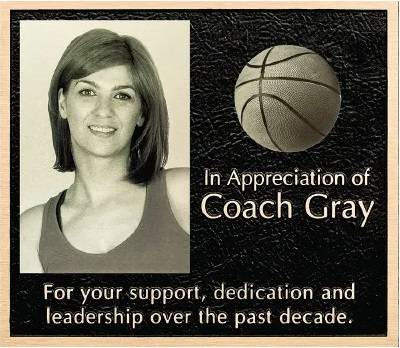 Check Out Our Custom Bronze Plaque & Bust Gallery
Take a look through examples of recent plaques.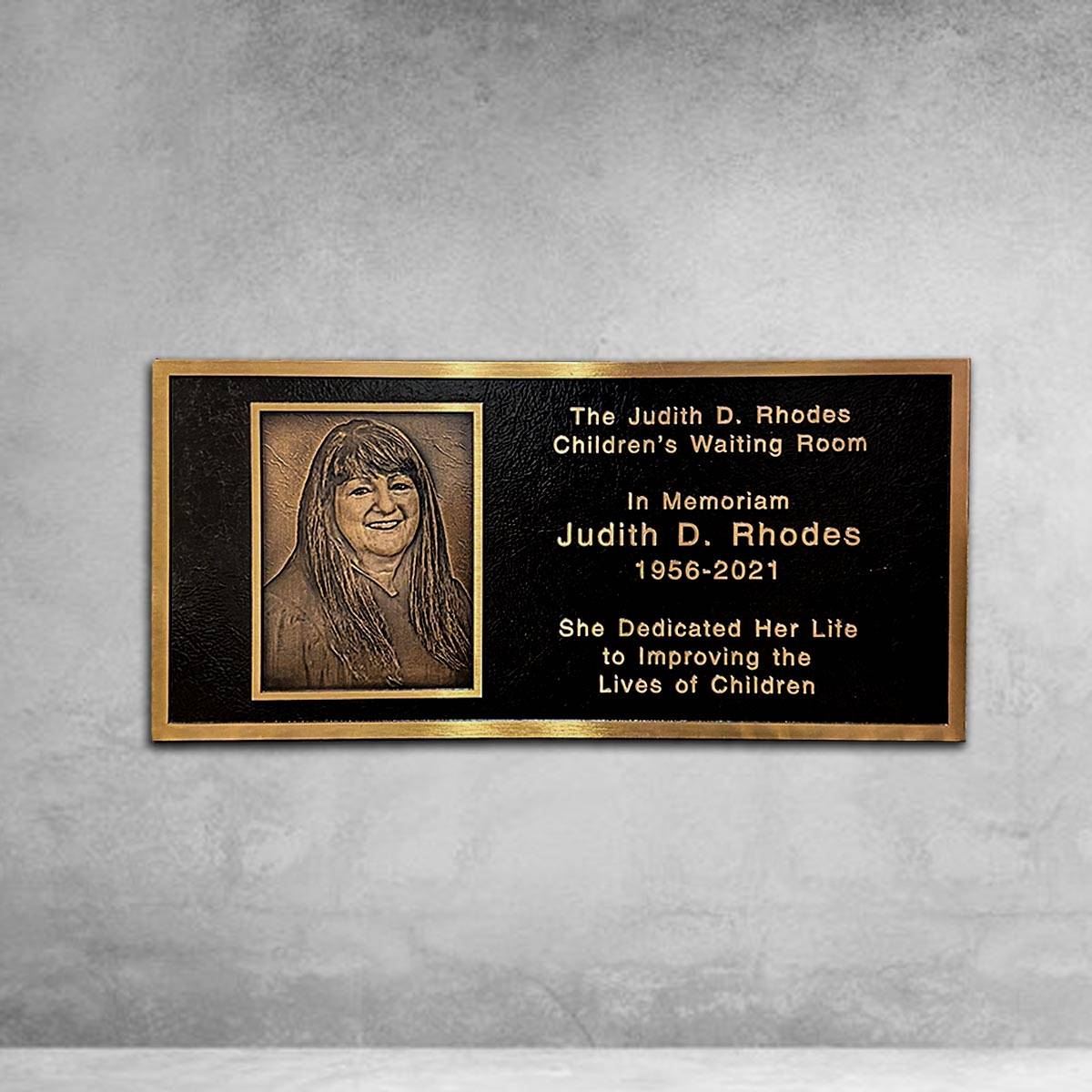 Low Relief Memorial Plaque
Children's Waiting Room - 24" x 12"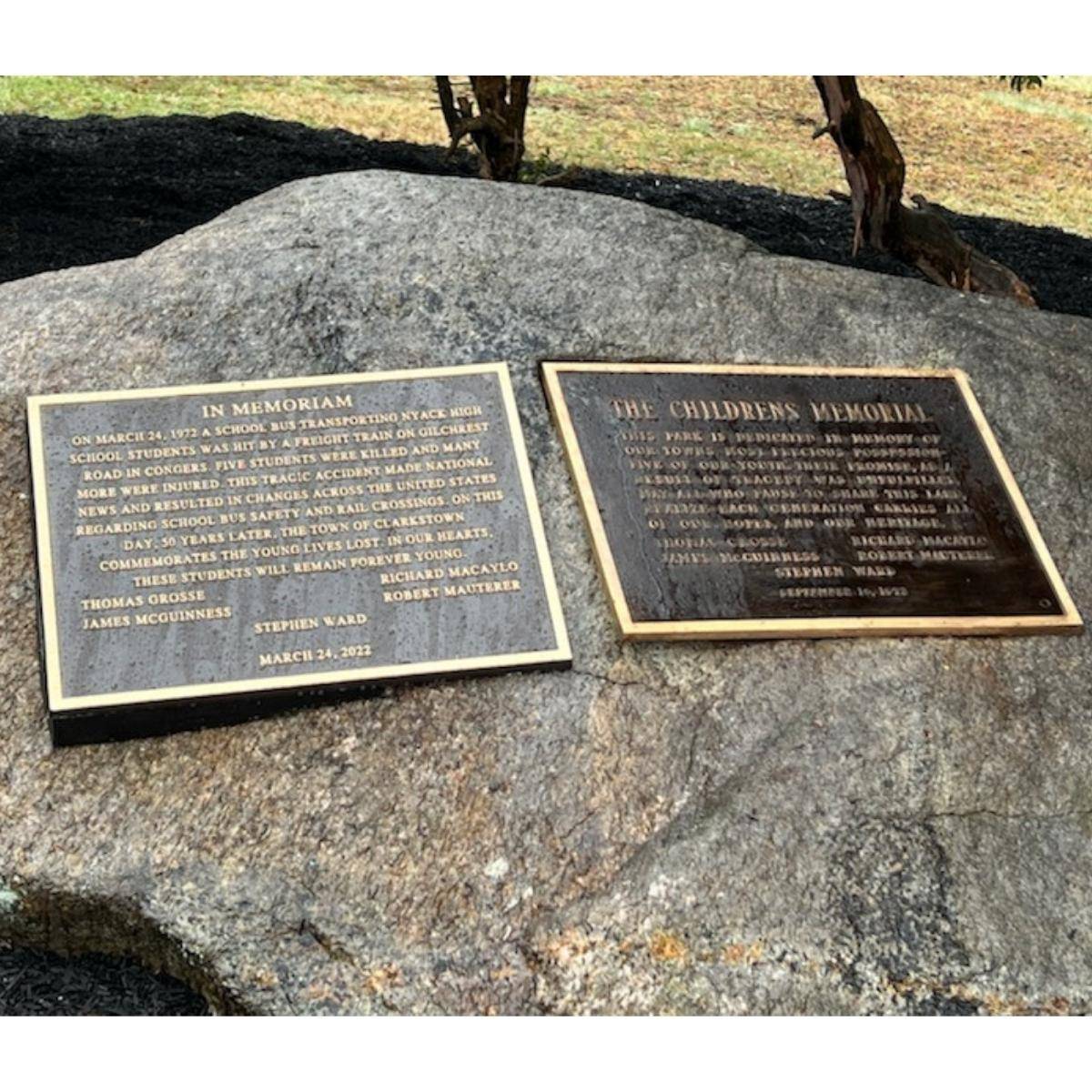 Plaque Restoration & New Custom Plaque
City of Clarkstown - 24" x 18"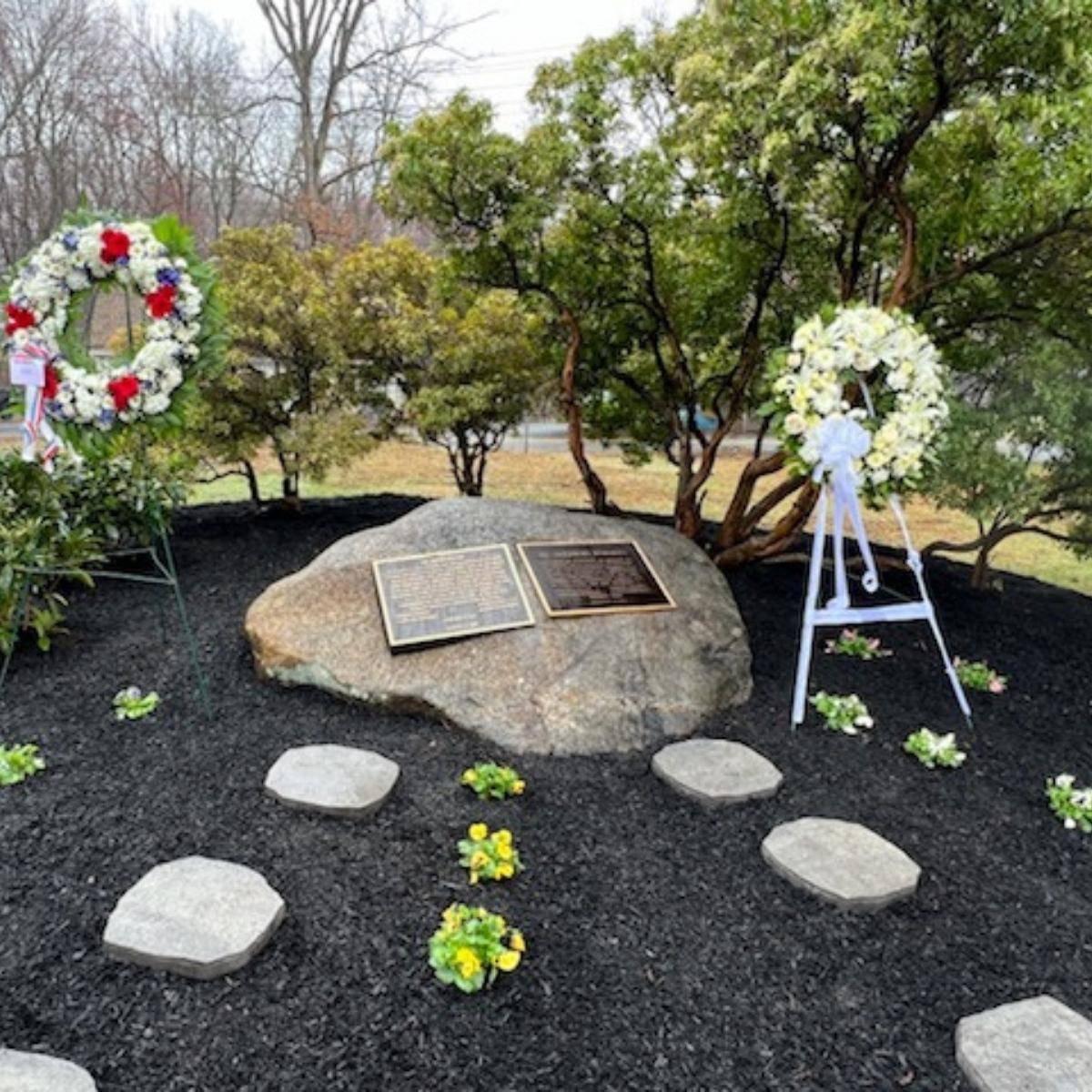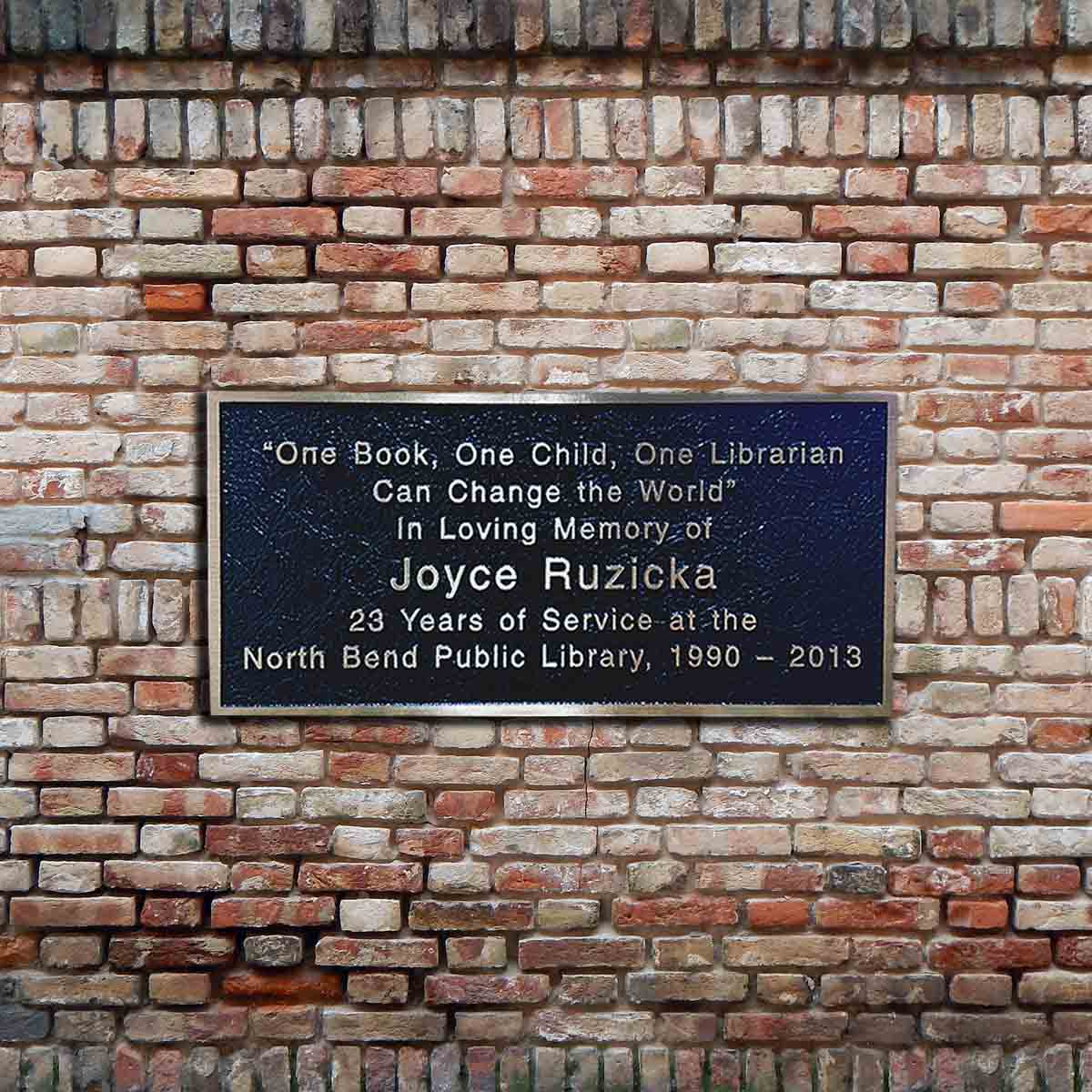 Librarian Dedication Text Plaque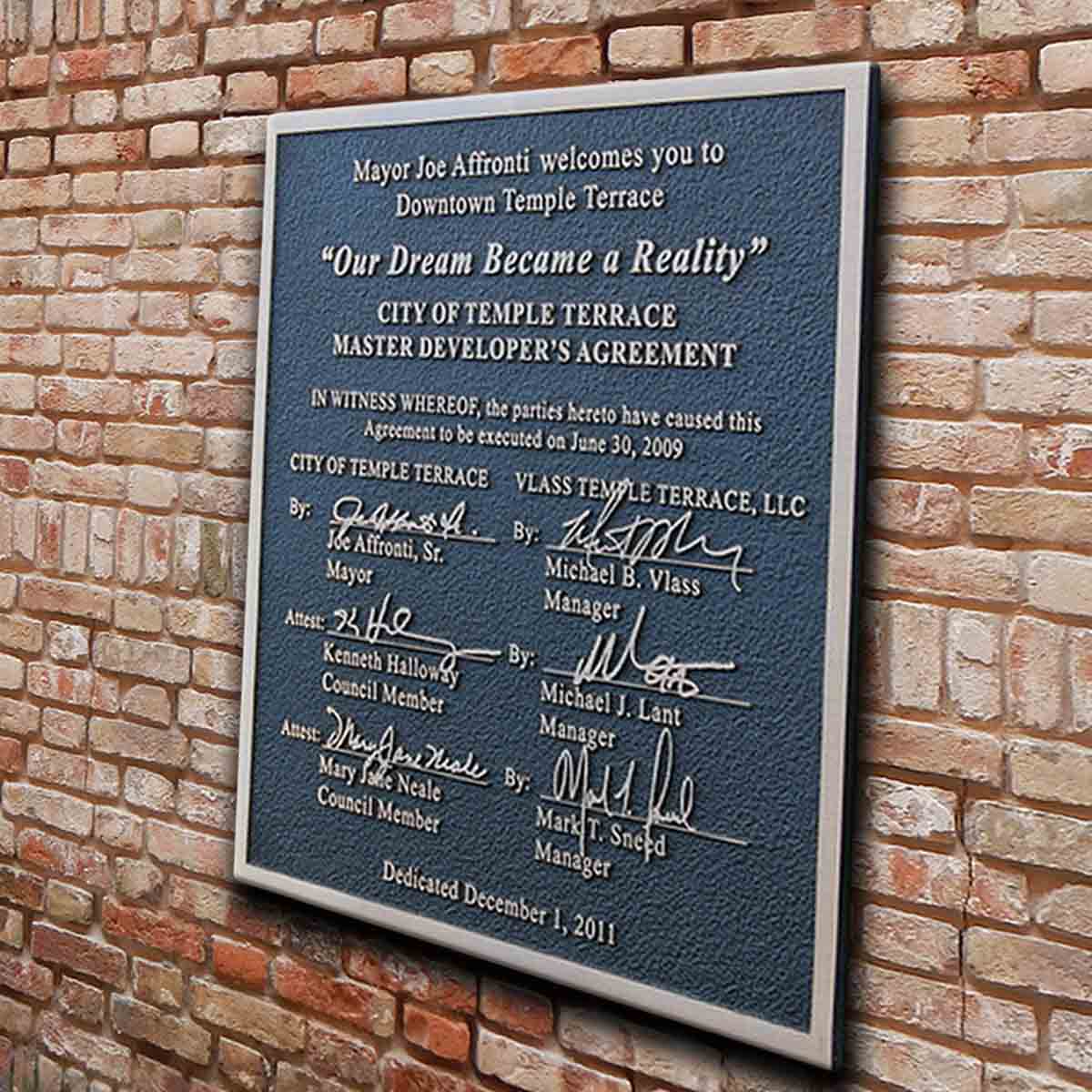 City Dedication Plaque with Signature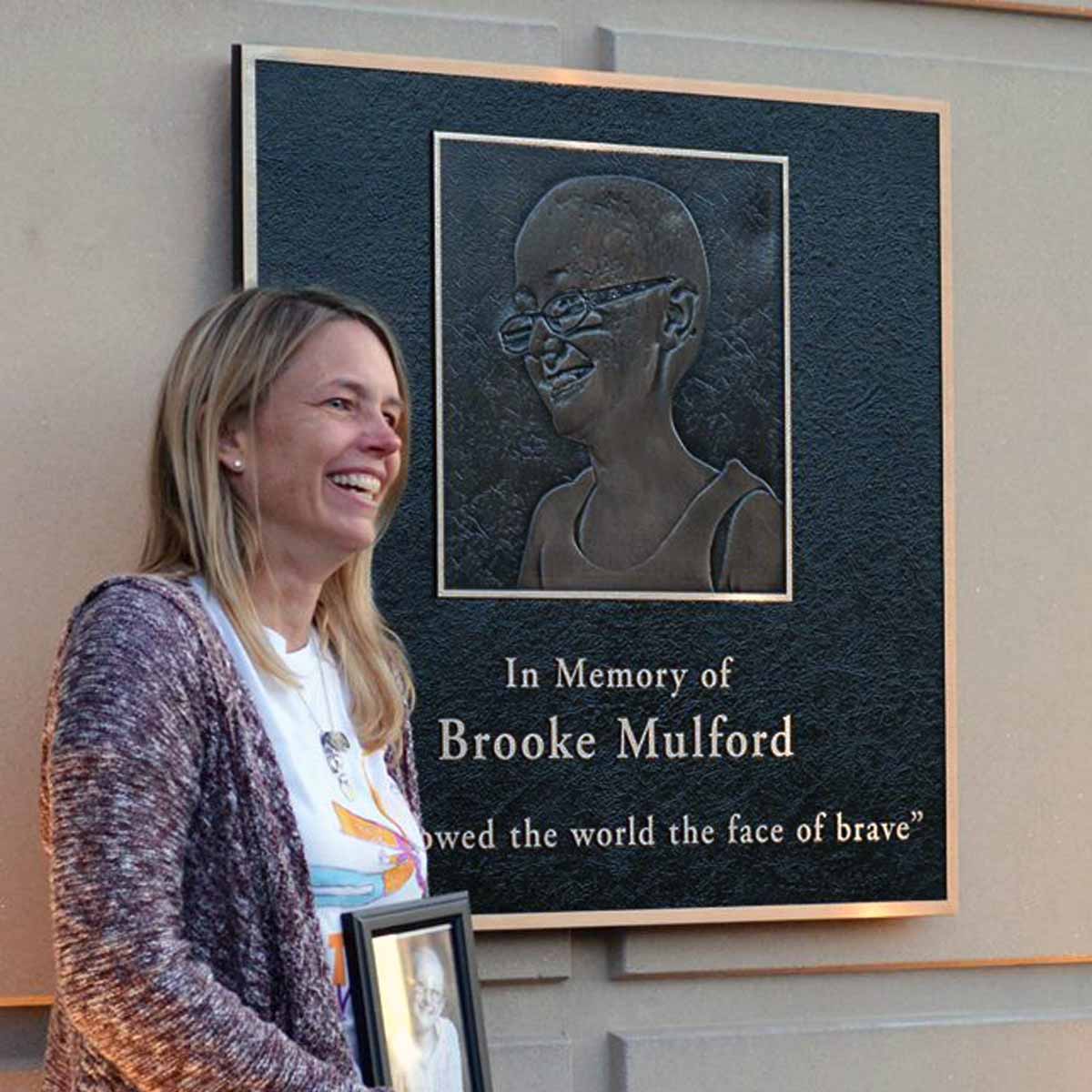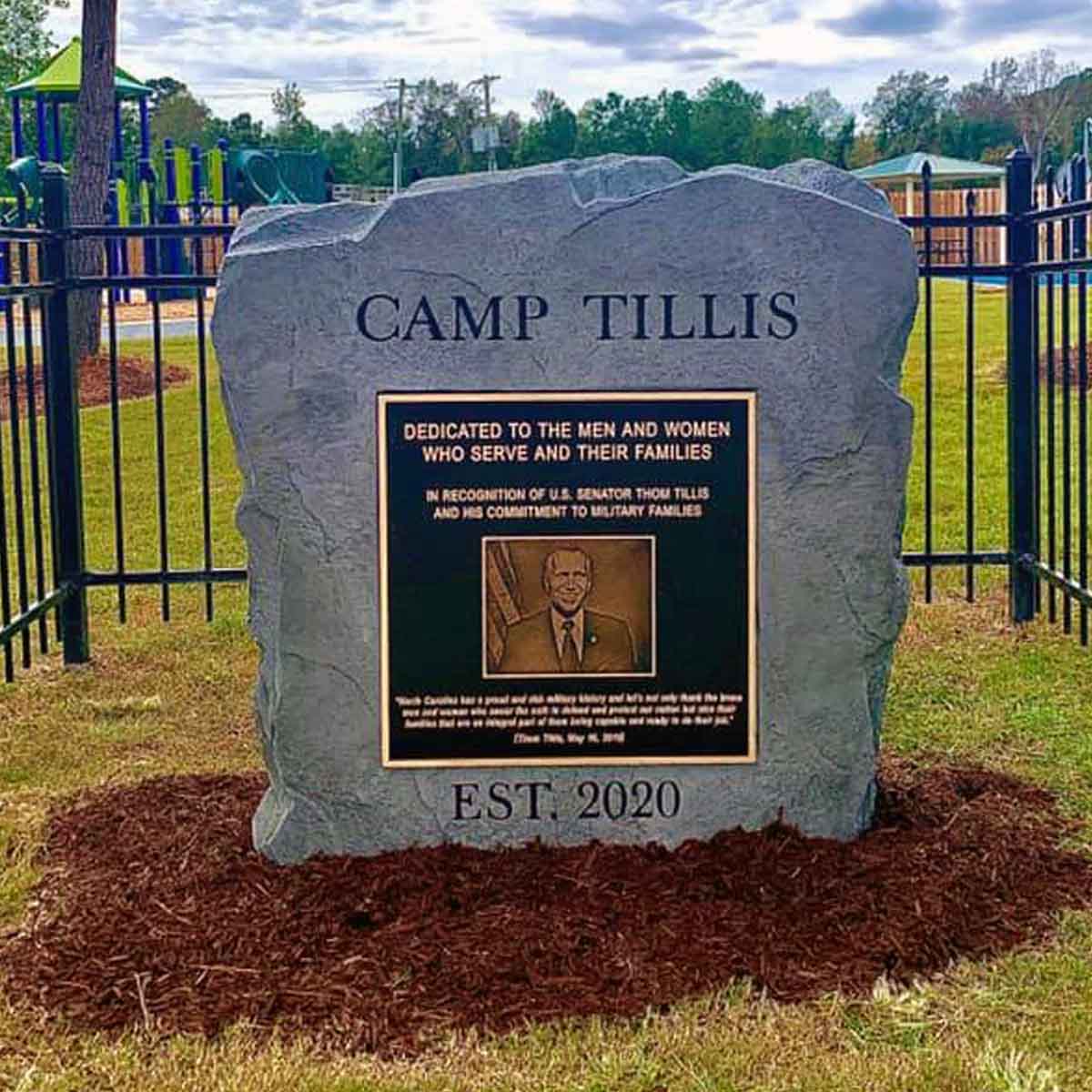 Senator Thom Tillis Dedication Plaque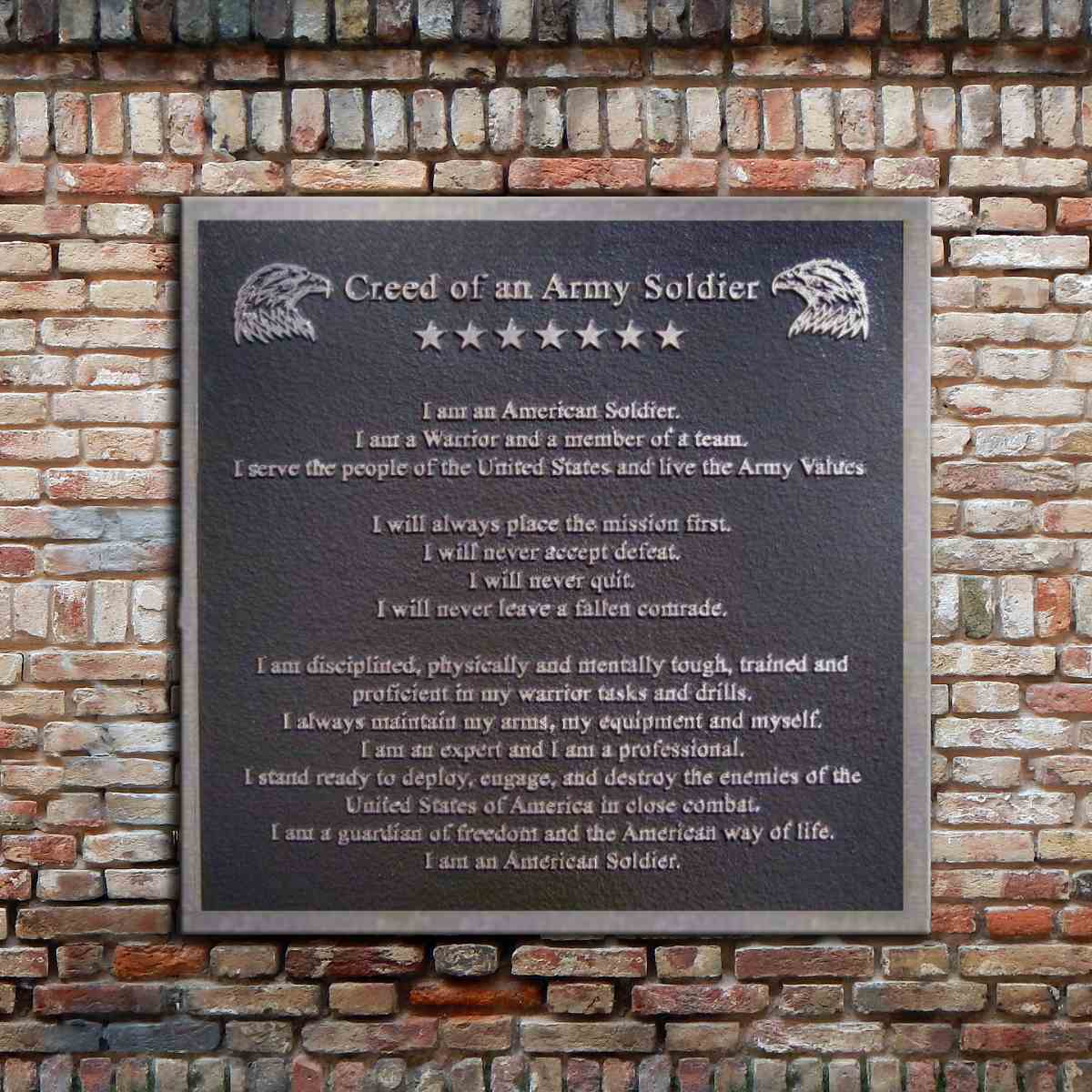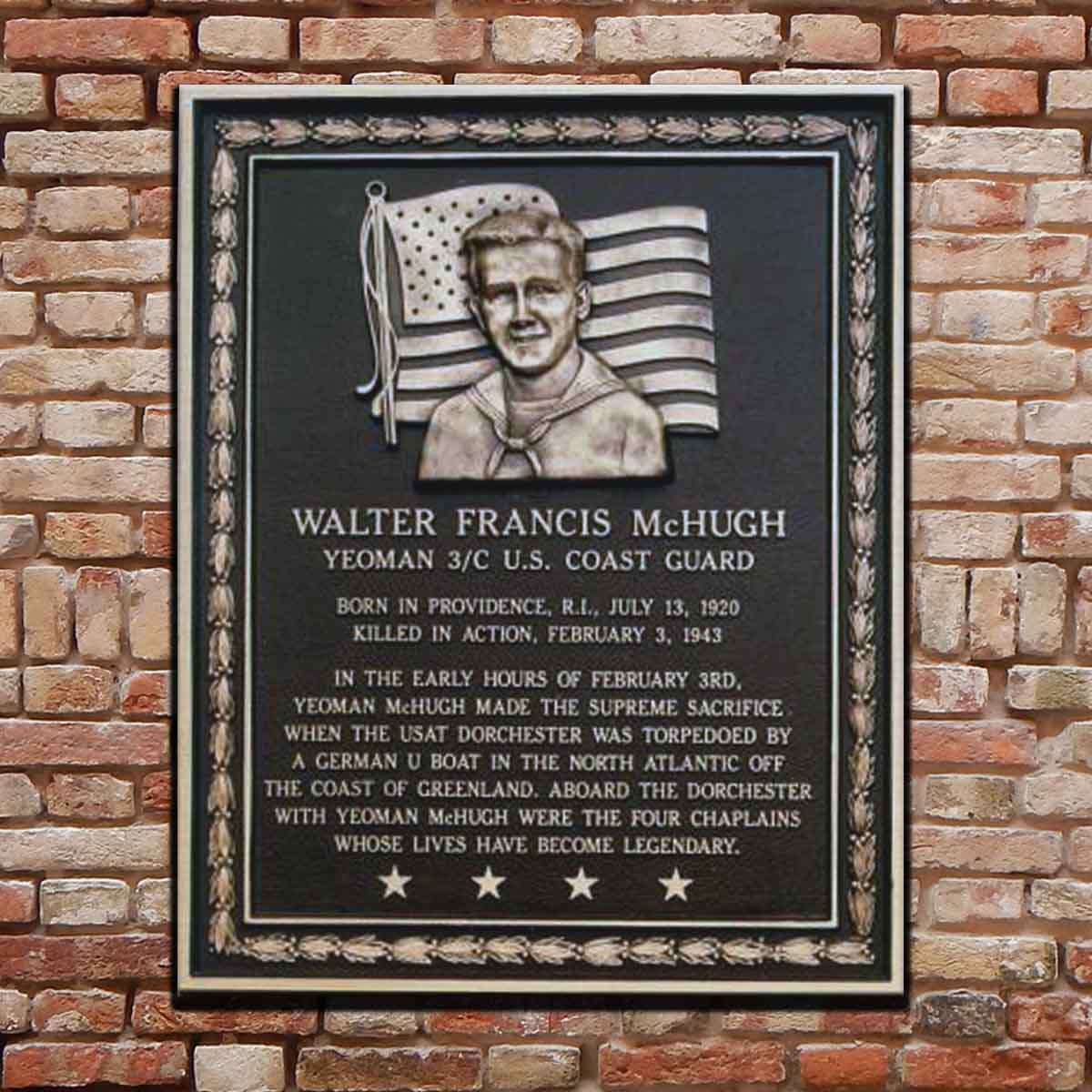 Coast Guard Bas-Relief Memorial Plaque
Re-Creation of 1940s Historical Plaque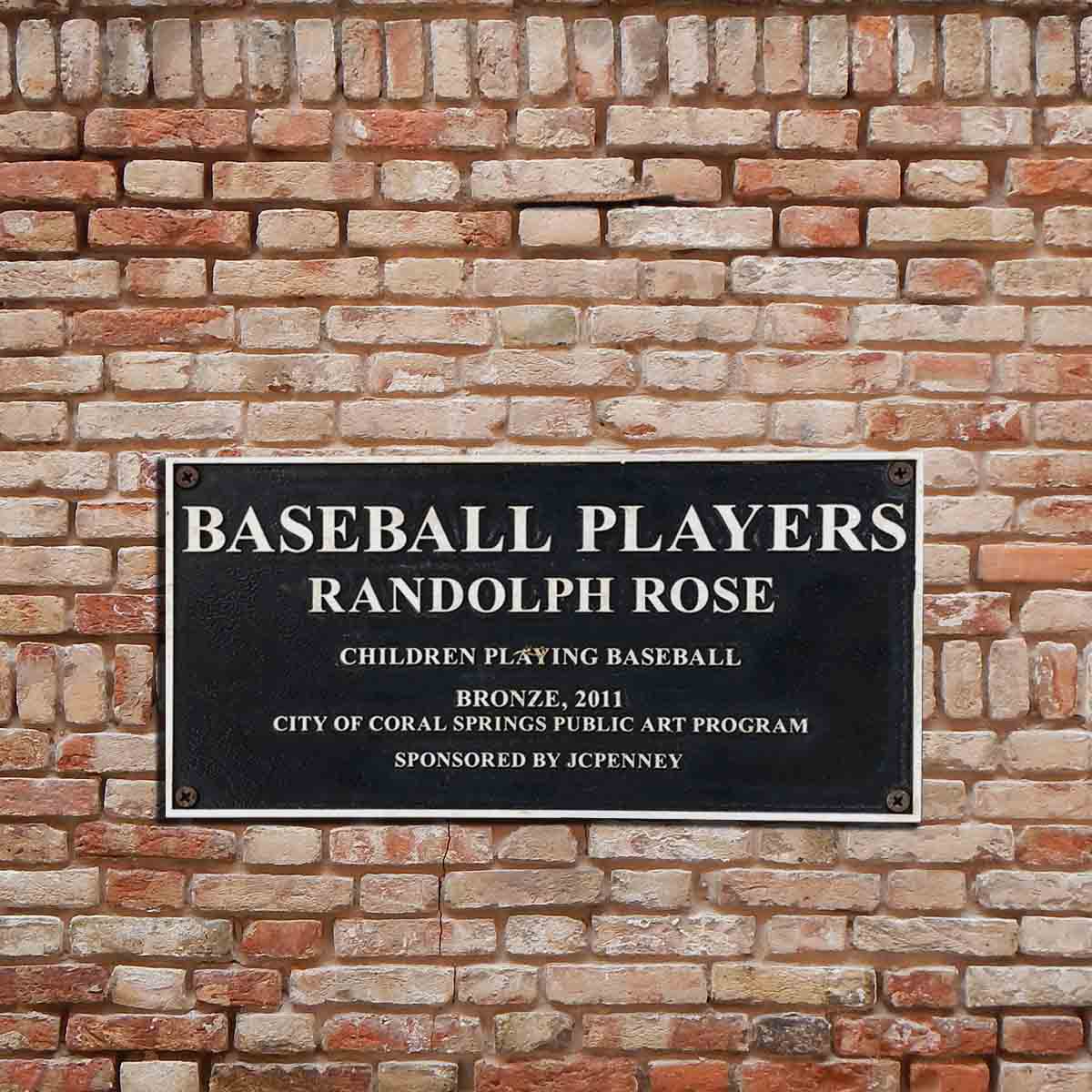 Signage for Randolph Rose Baseball Statues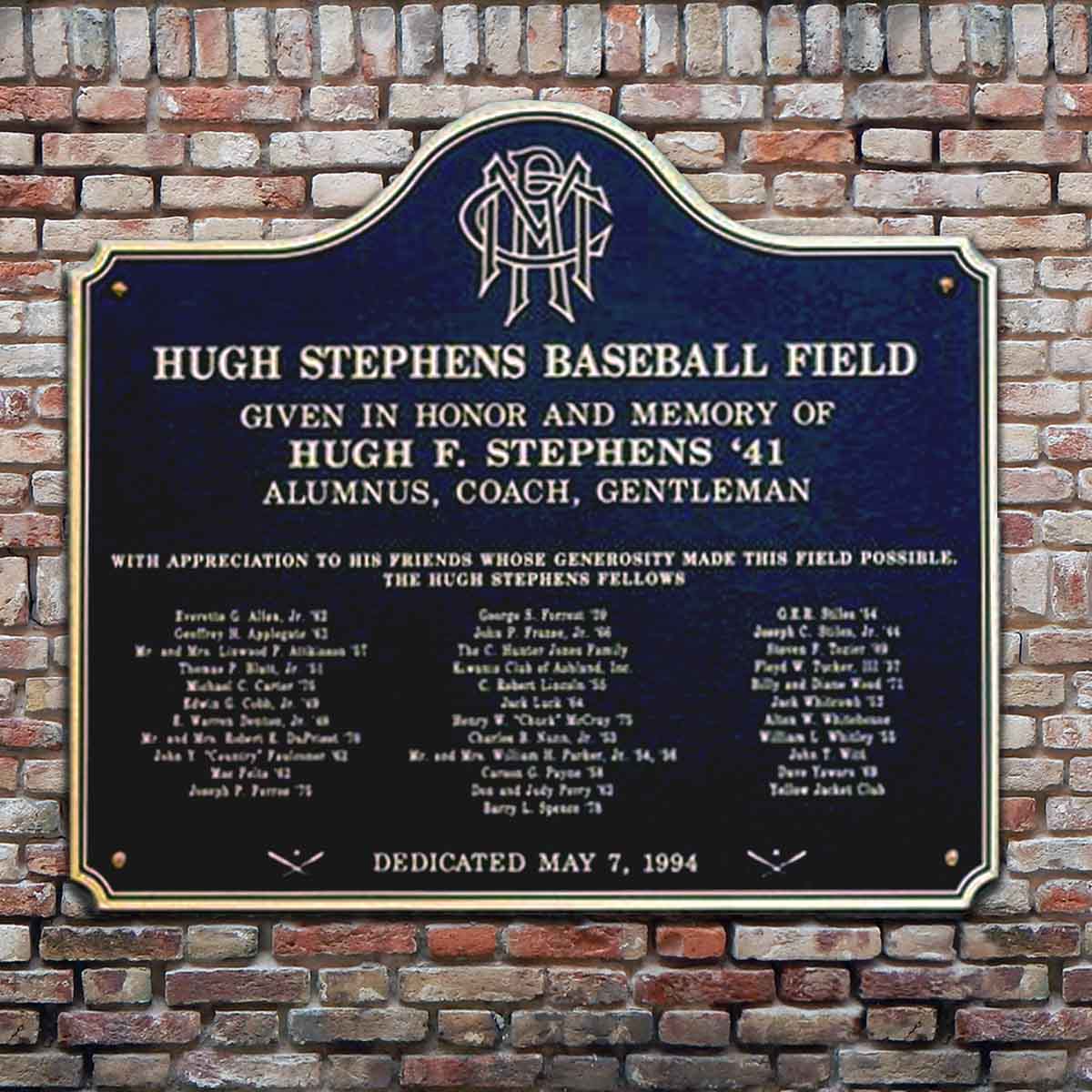 Baseball Field Dedication Plaque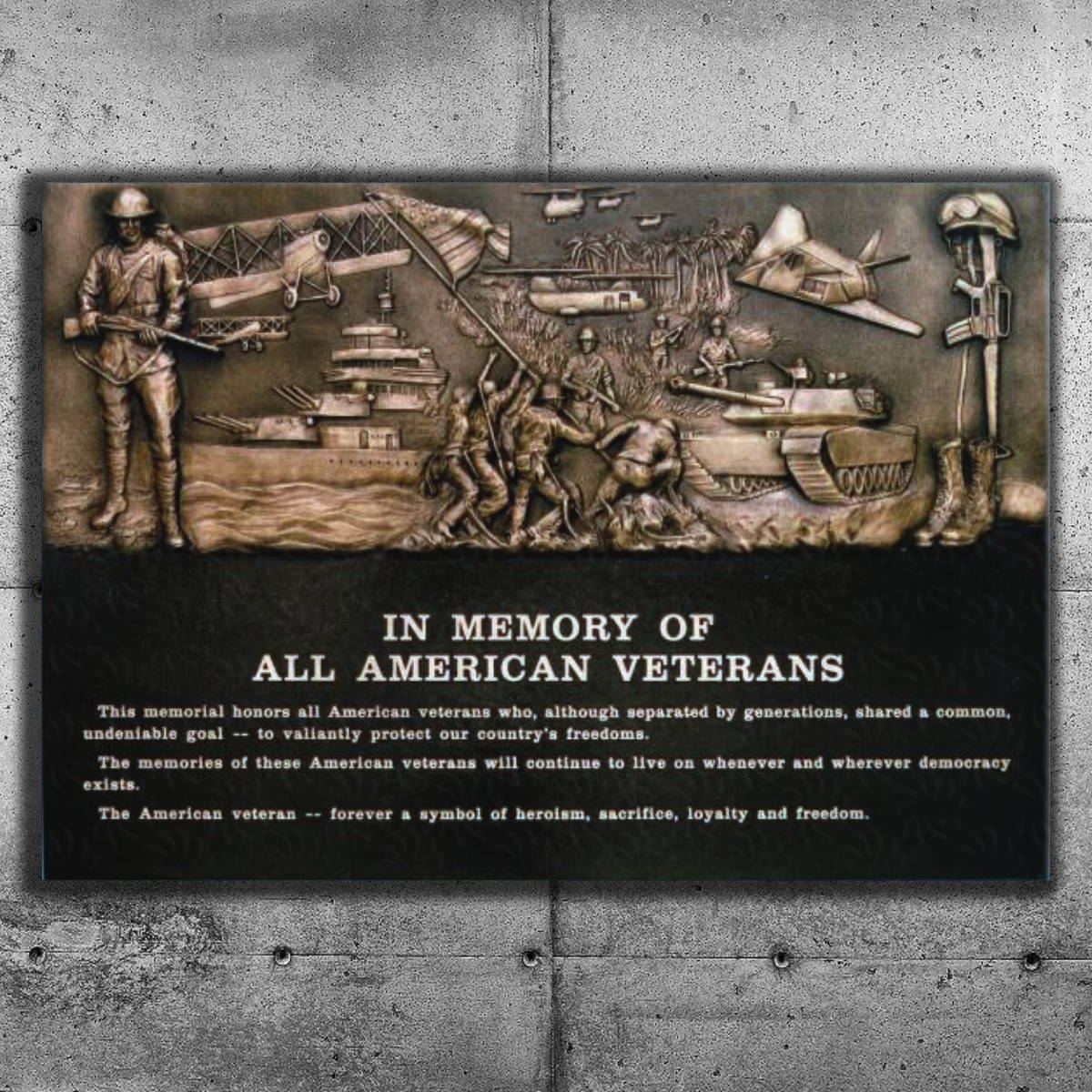 Image Cast & Bas-Relief with Text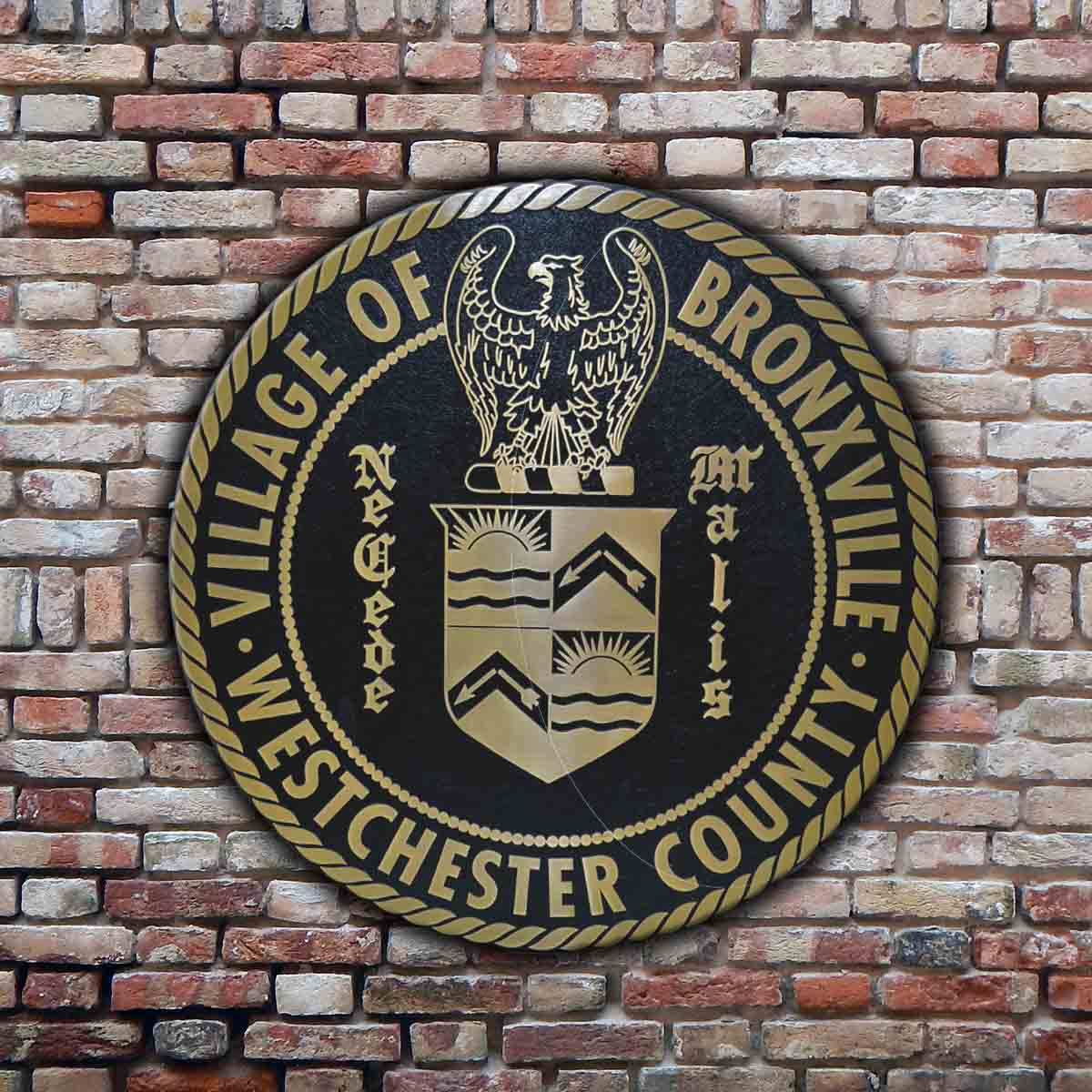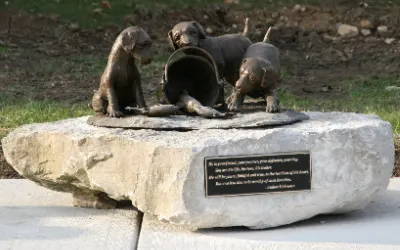 Bronze Dog Statue with Letter Plaque
Baseball Diamond with Bats, Ball & Glove
Photosensitive Aluminum Dedication Plaque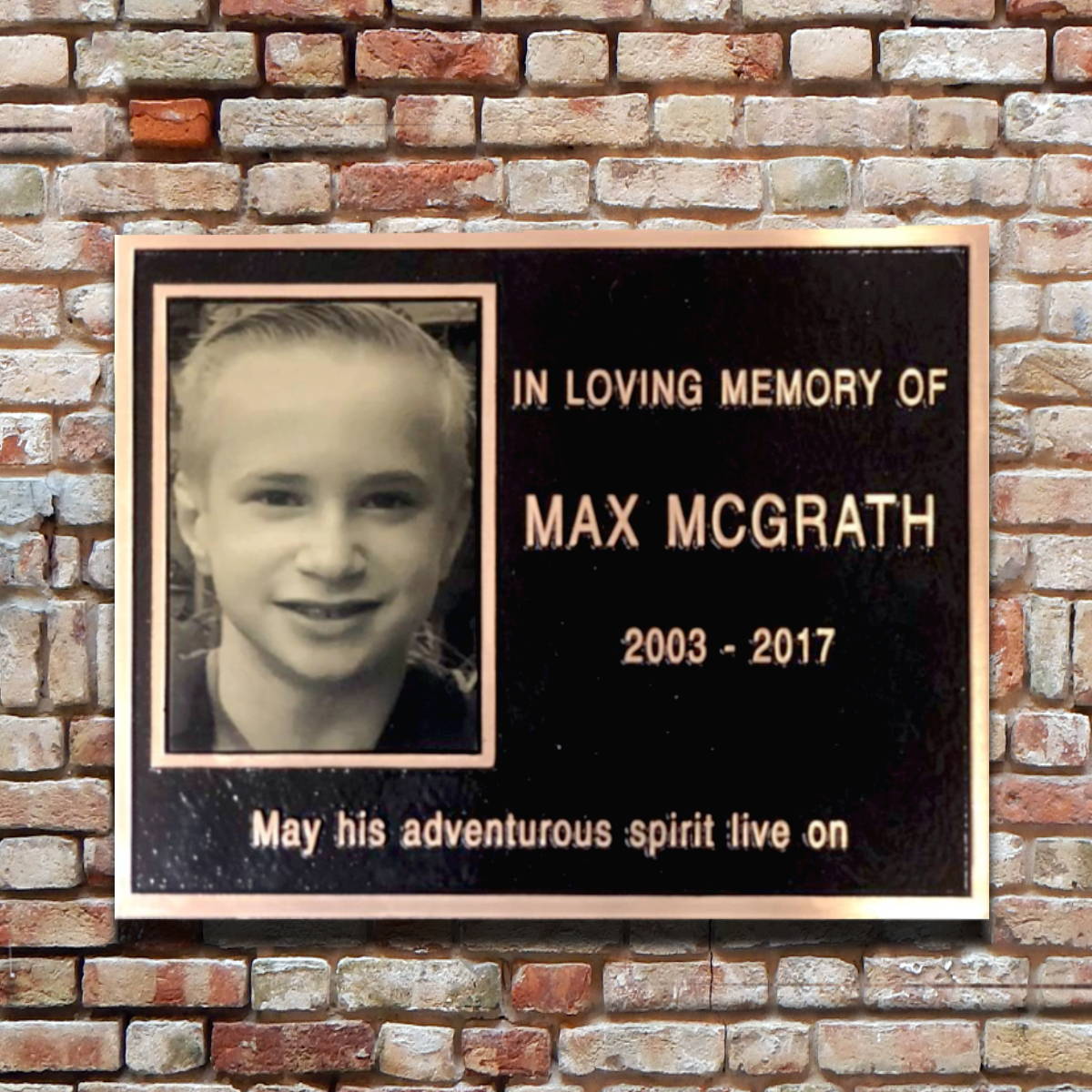 Patriotic Image Cast Bas-Relief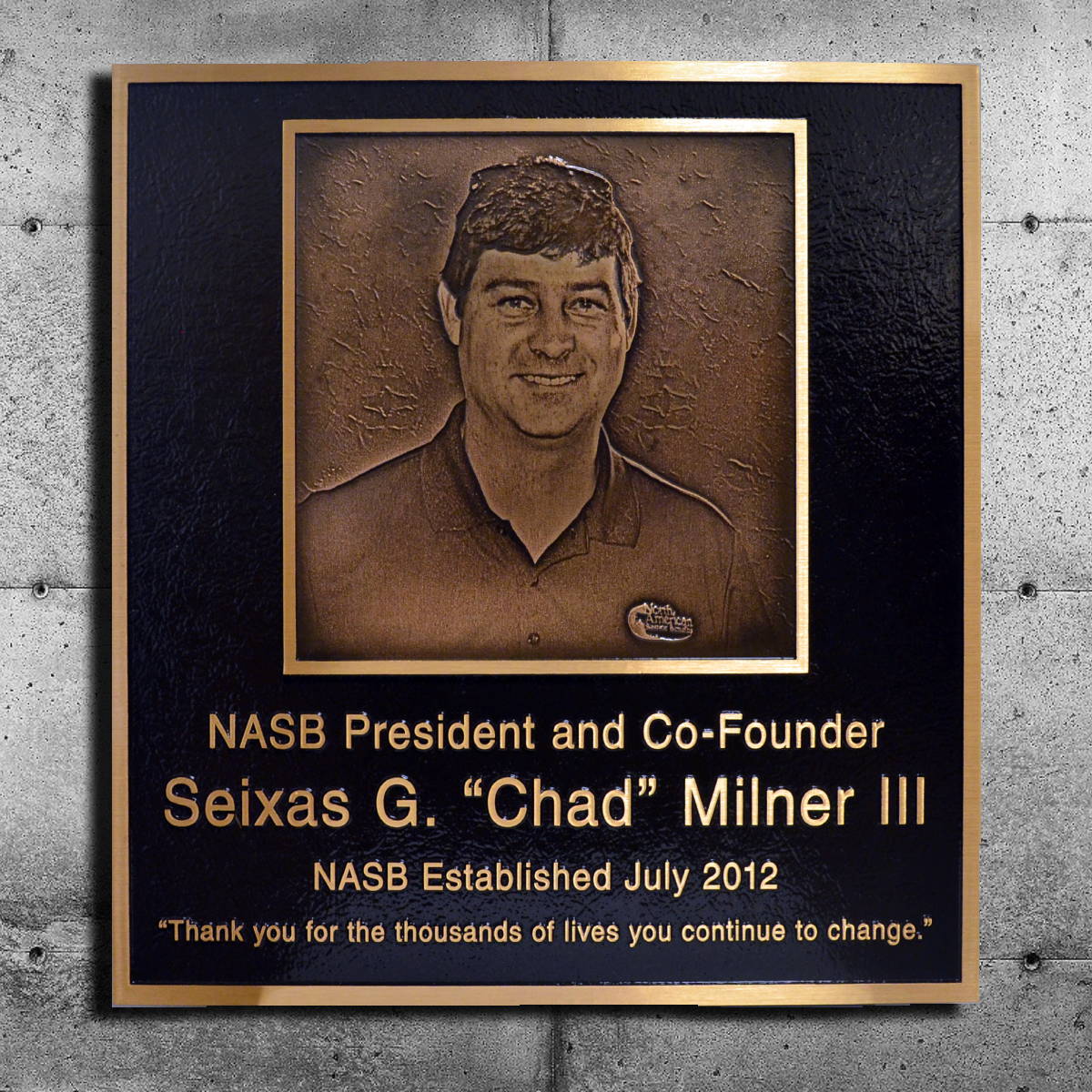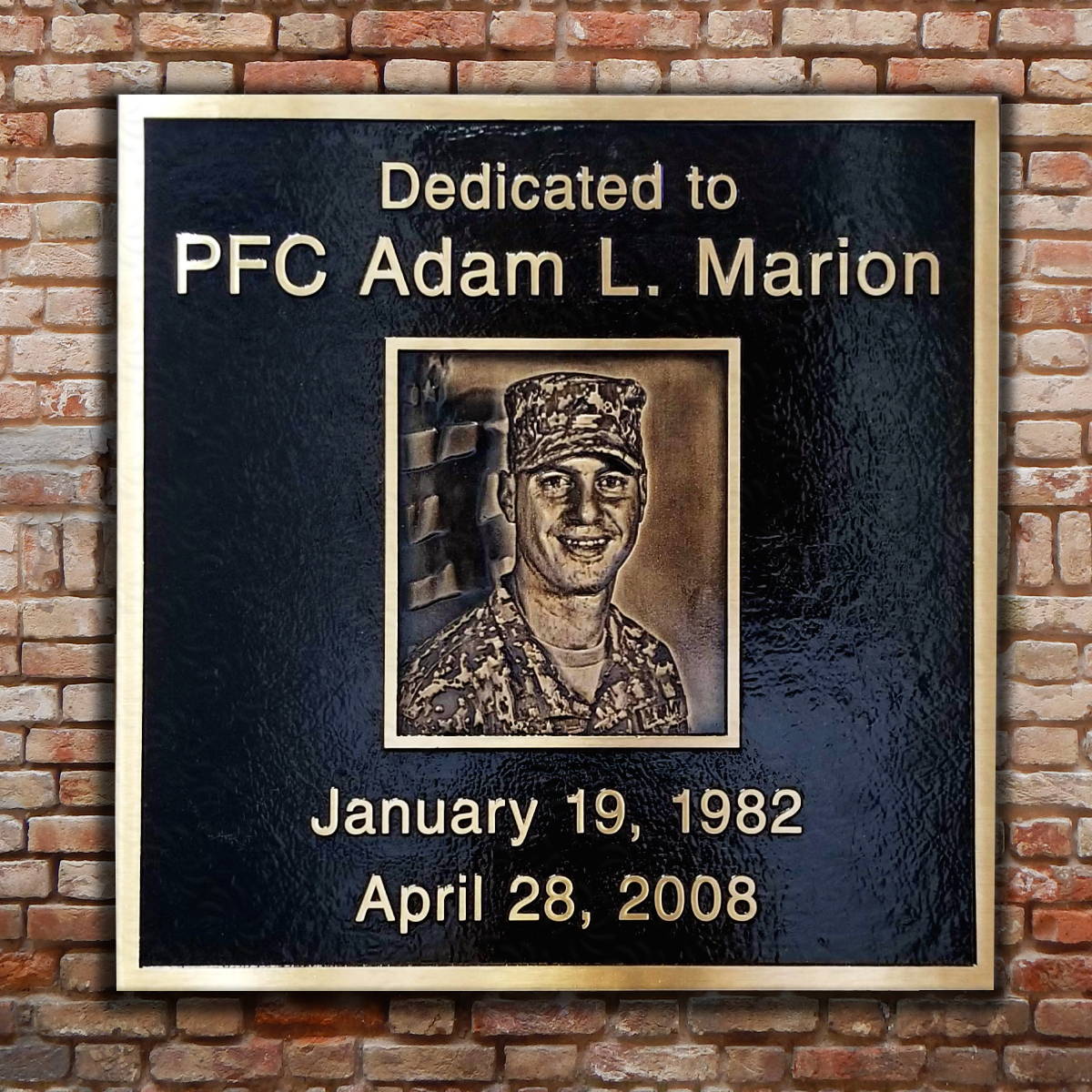 Armed Forces Memorial Low-Relief Plaque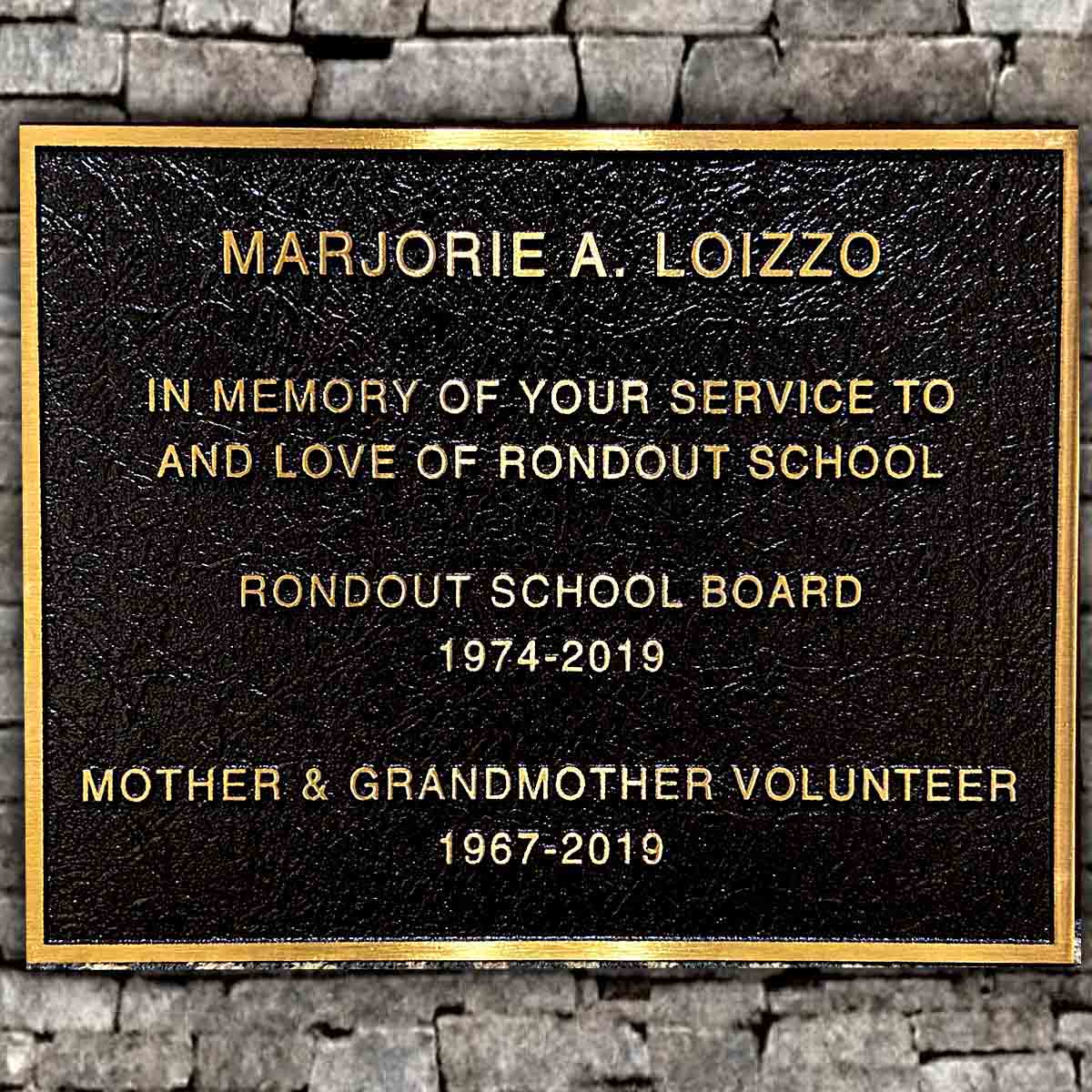 Memorial Text Plaque for School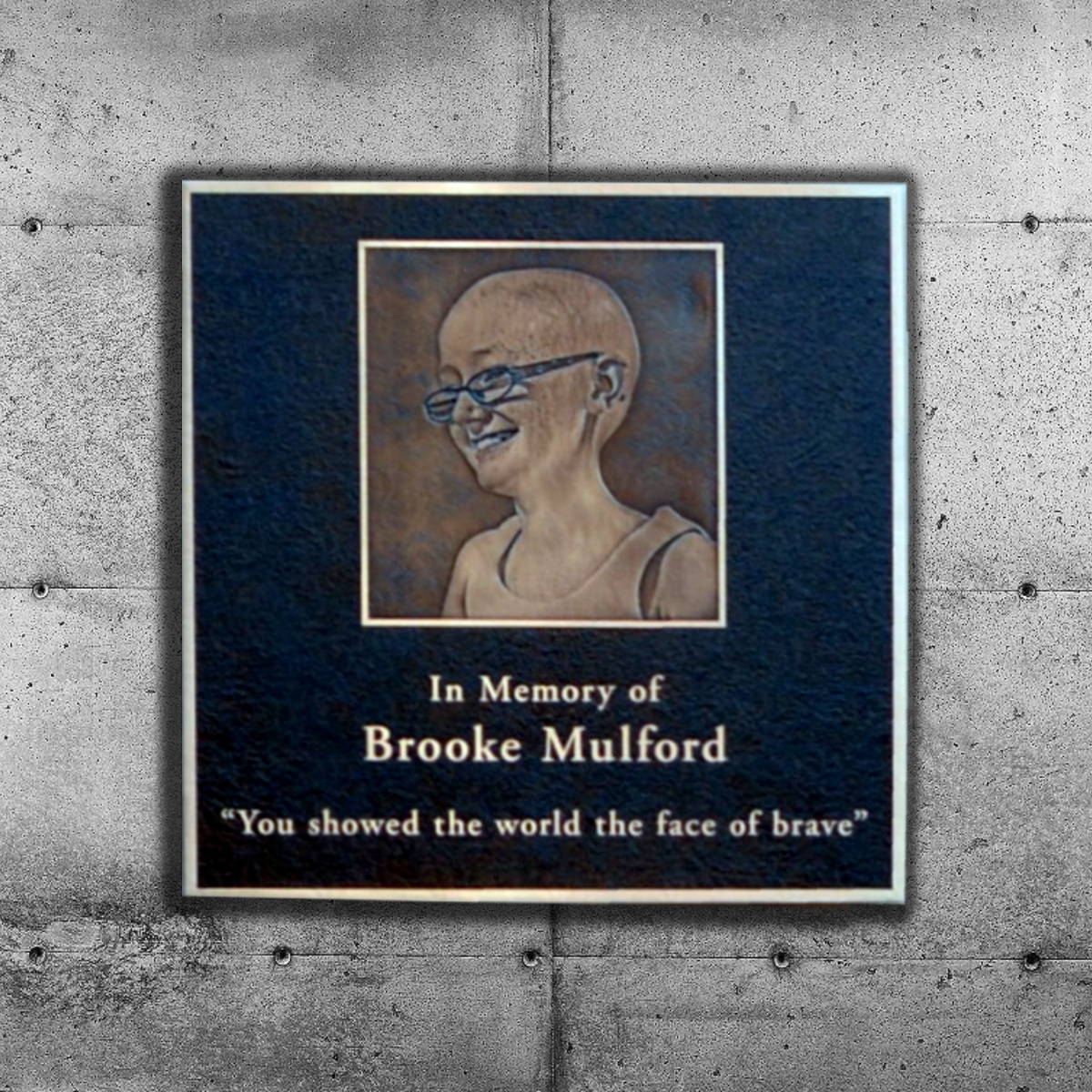 Memorial Low Relief Plaque
Raised City Logo Dedication Plaque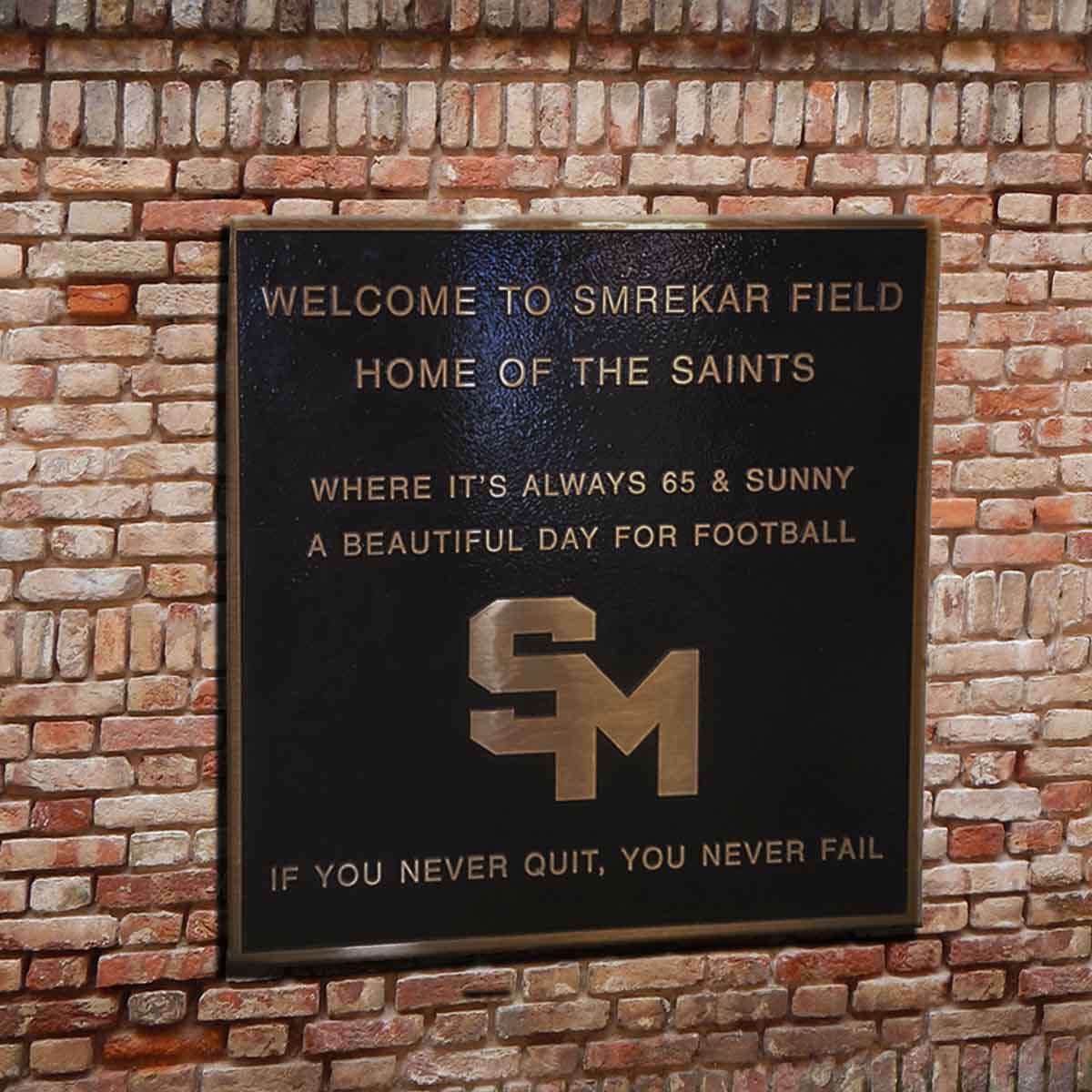 Raised Satin Letters with Leatherette Plaque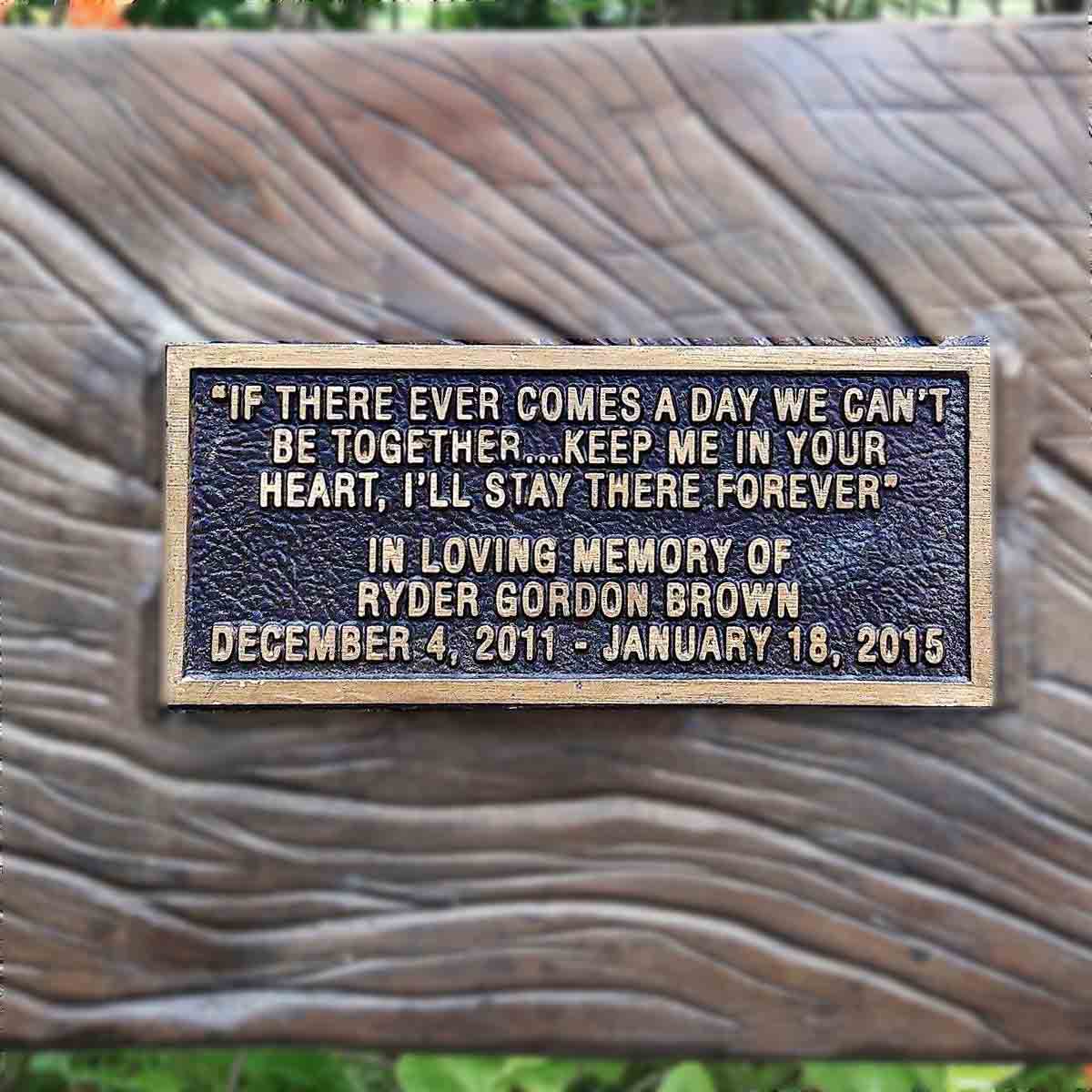 Text Plaque with Pebble Background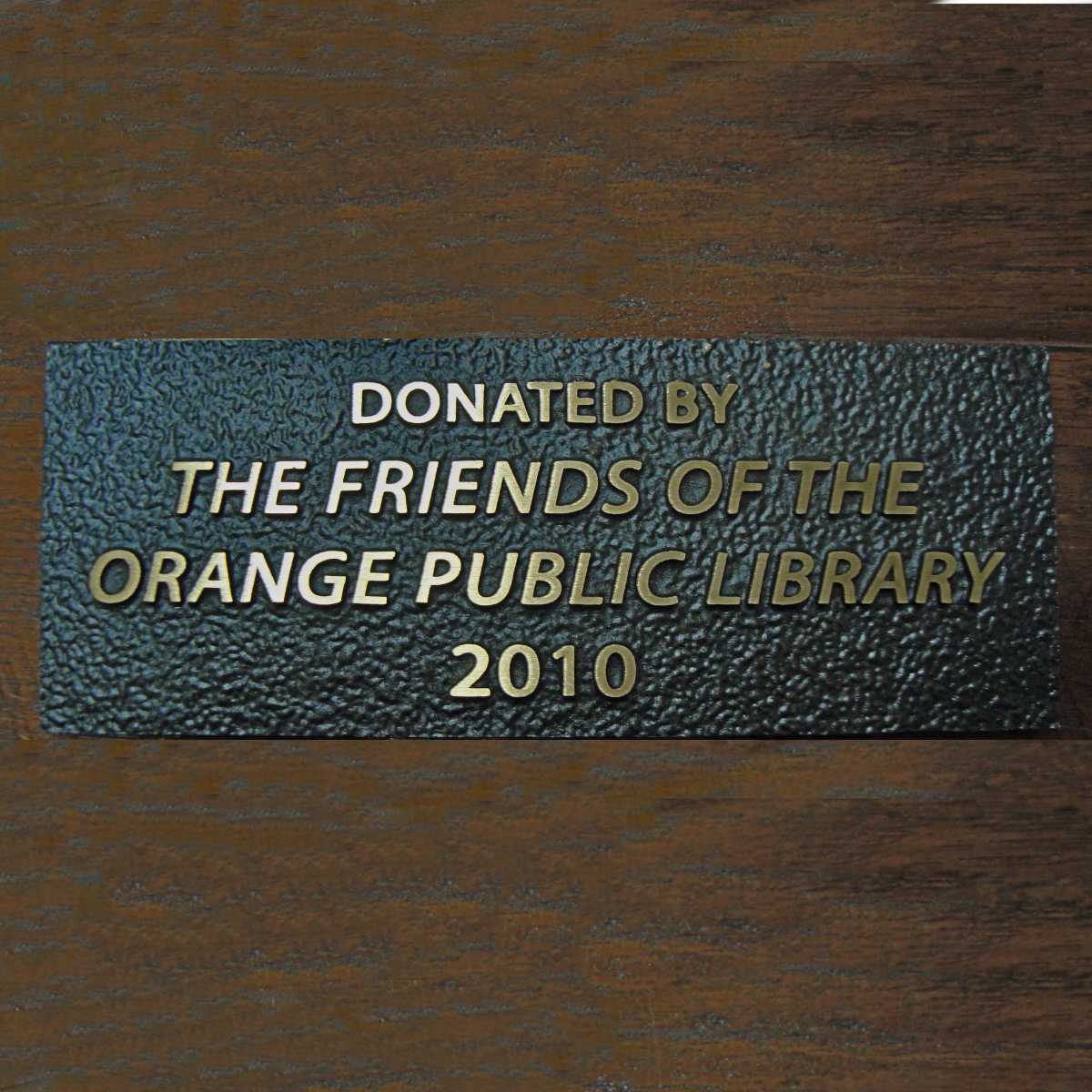 Dedication Text on Pebble Background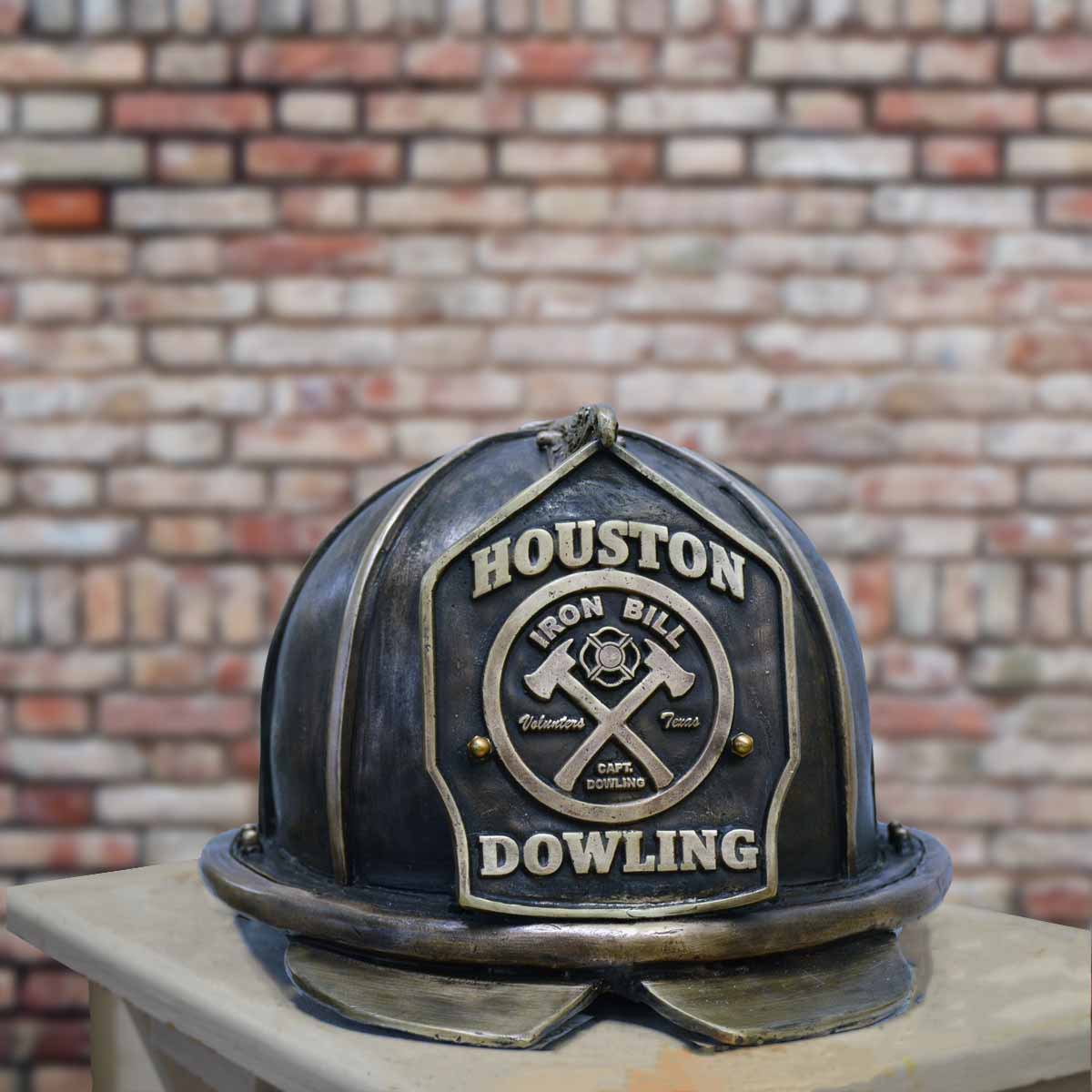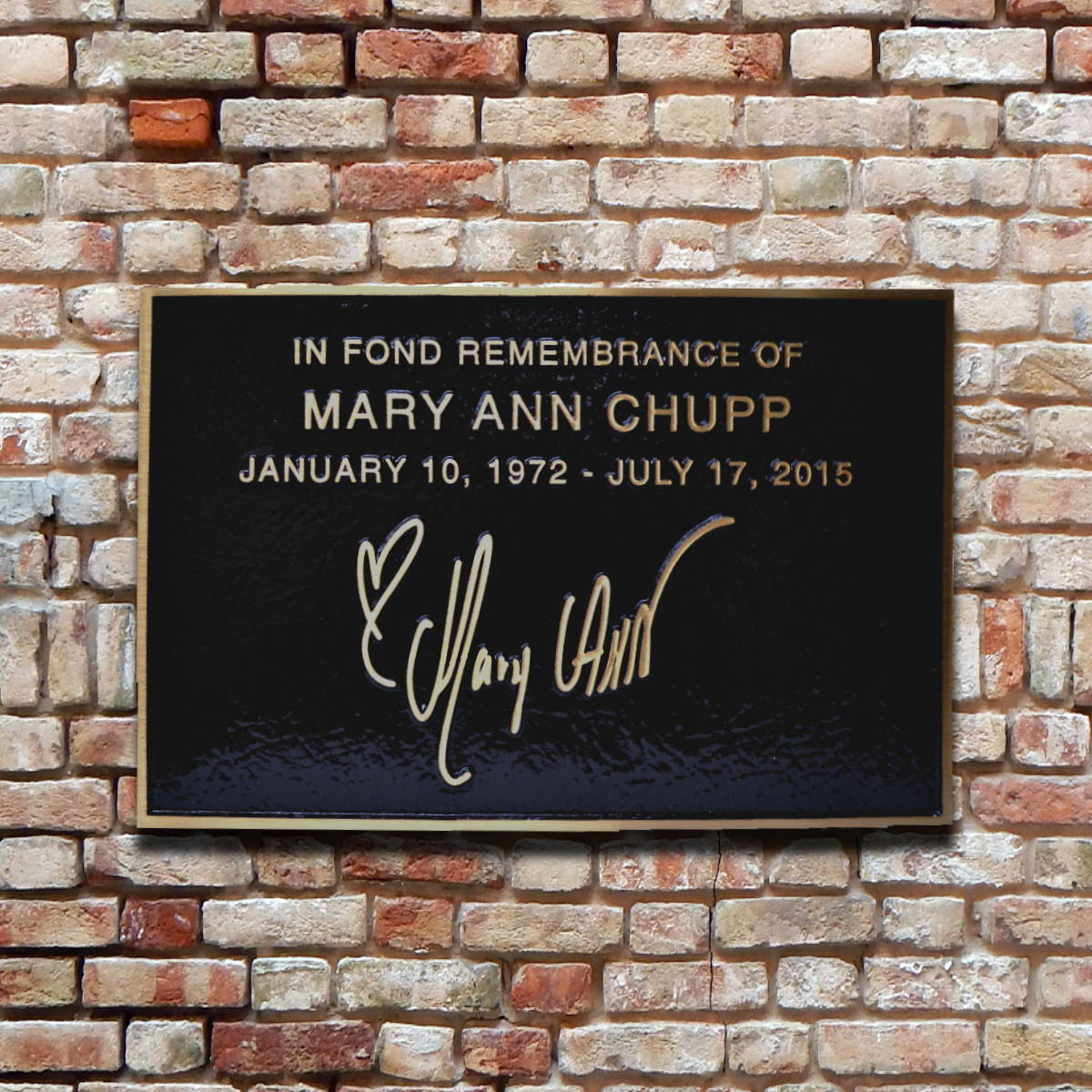 Signature Memorial Plaque
Modeled US Coast Guard Bronze Seal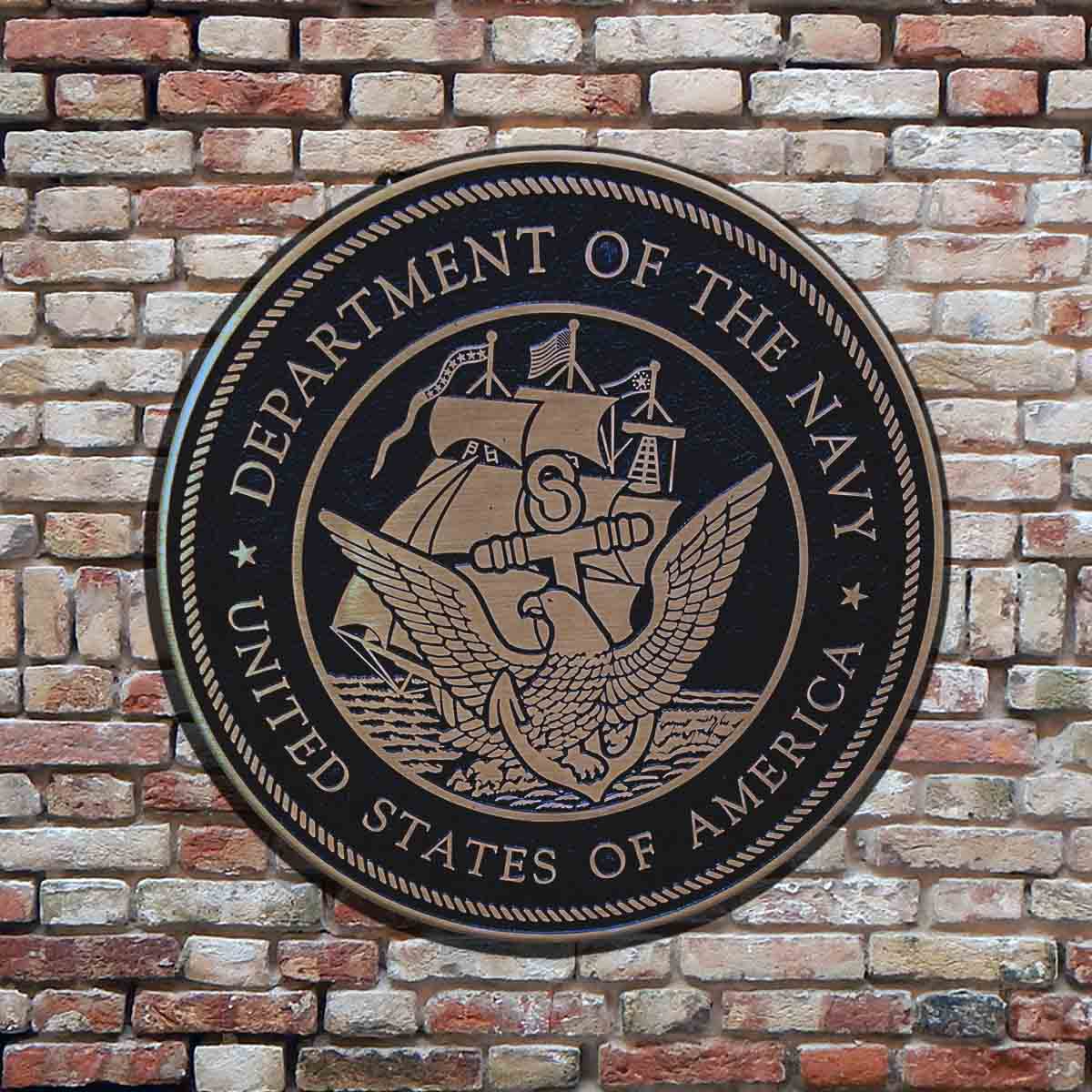 Modeled Air Force Bronze Seal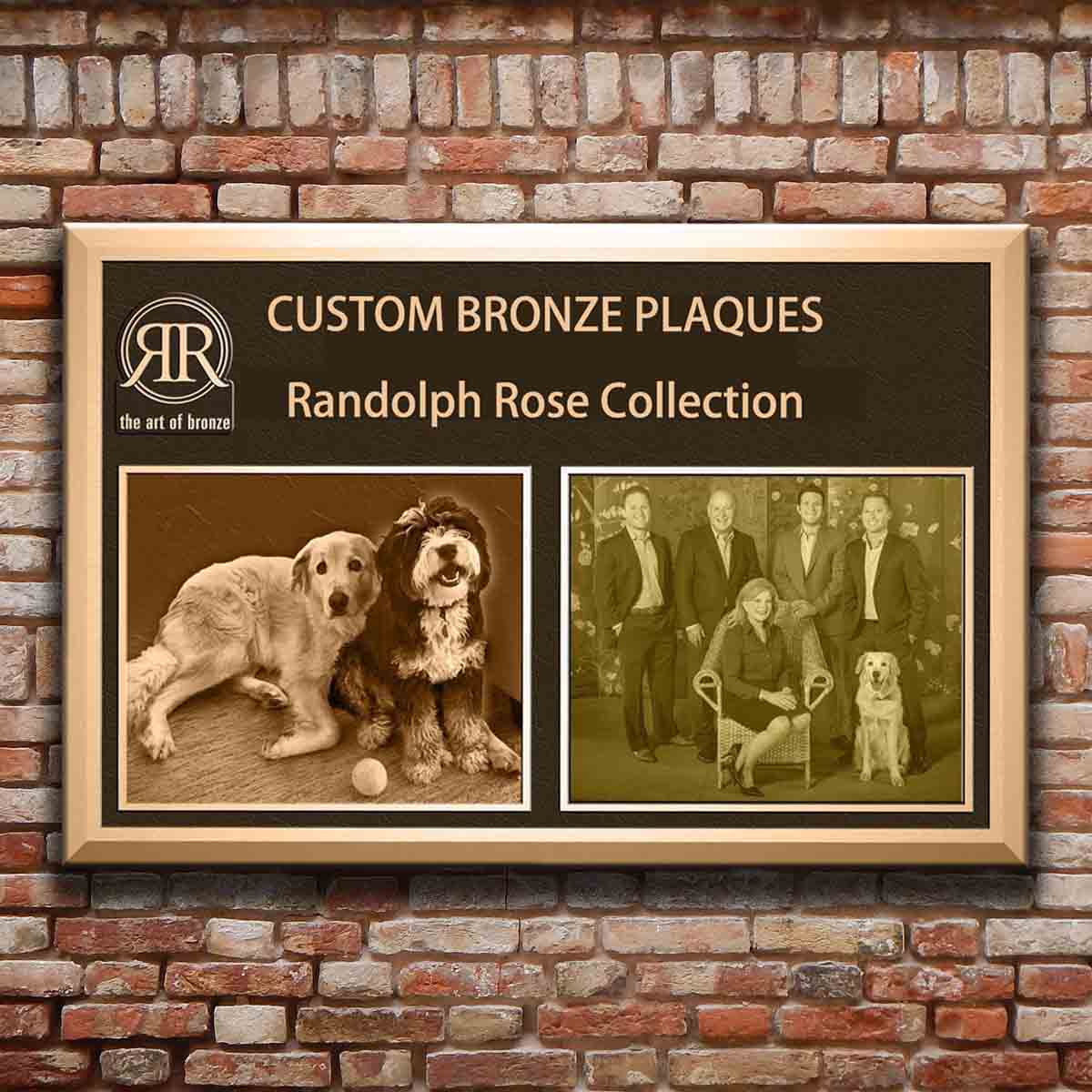 Randolph Rose Family Plaque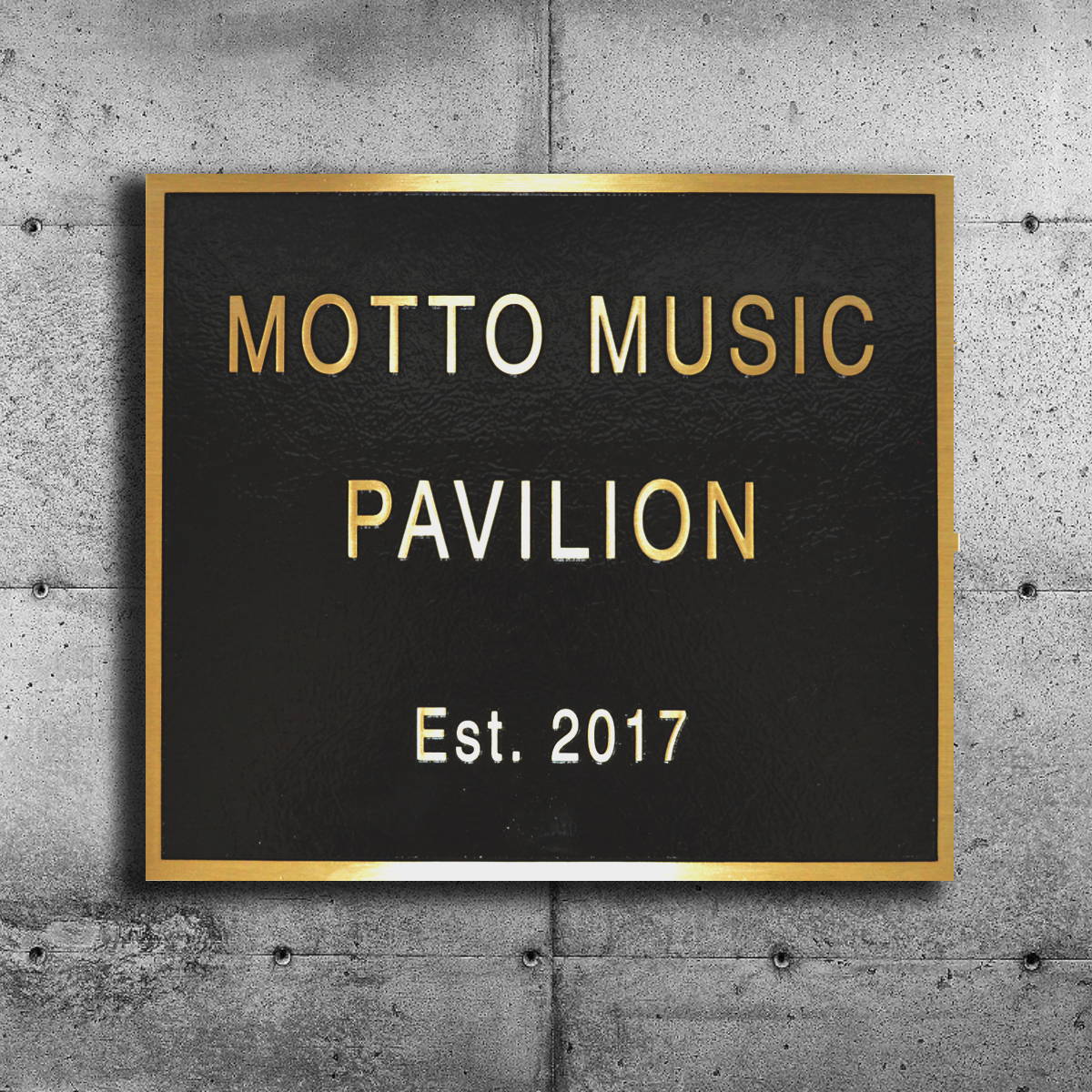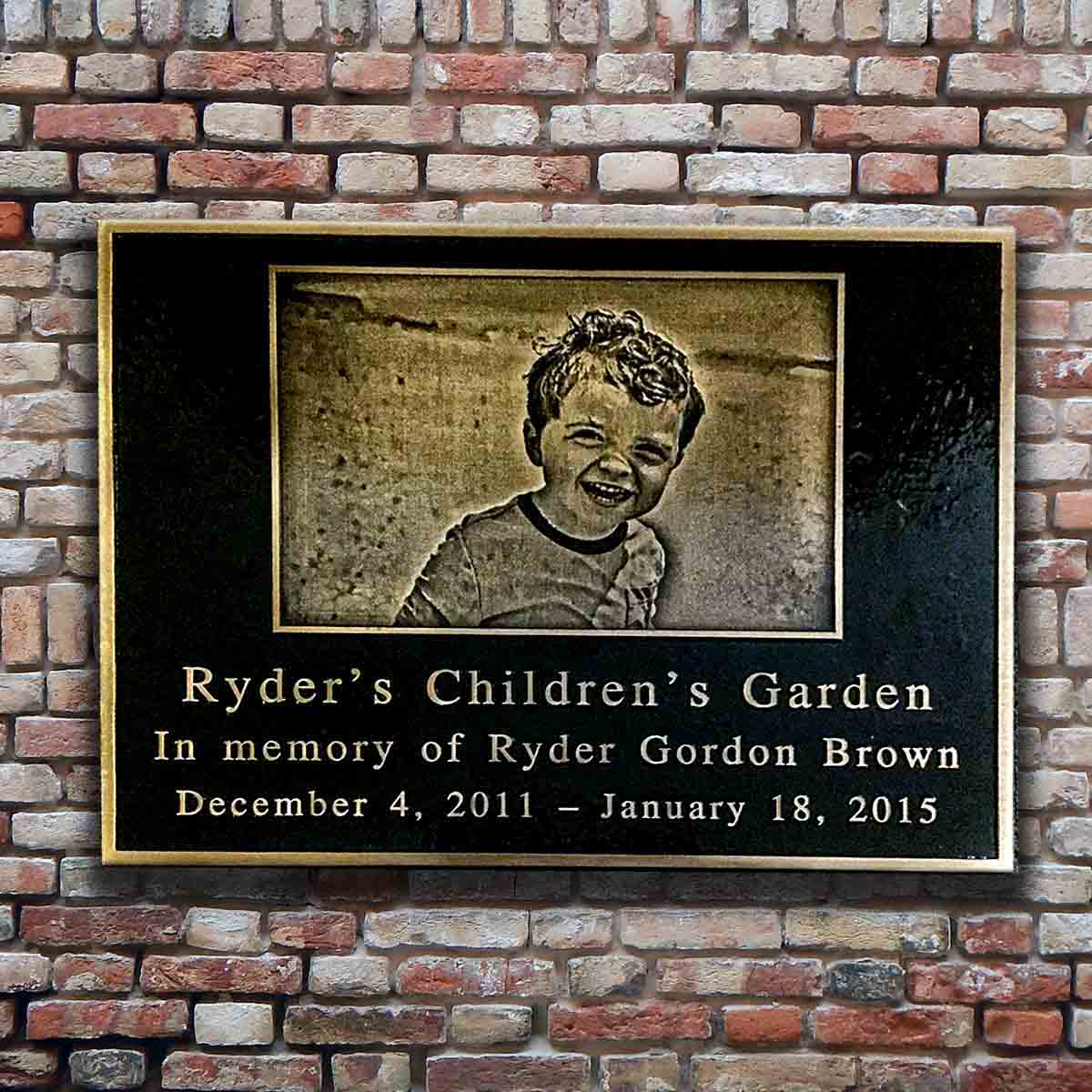 Low Relief with Satin Text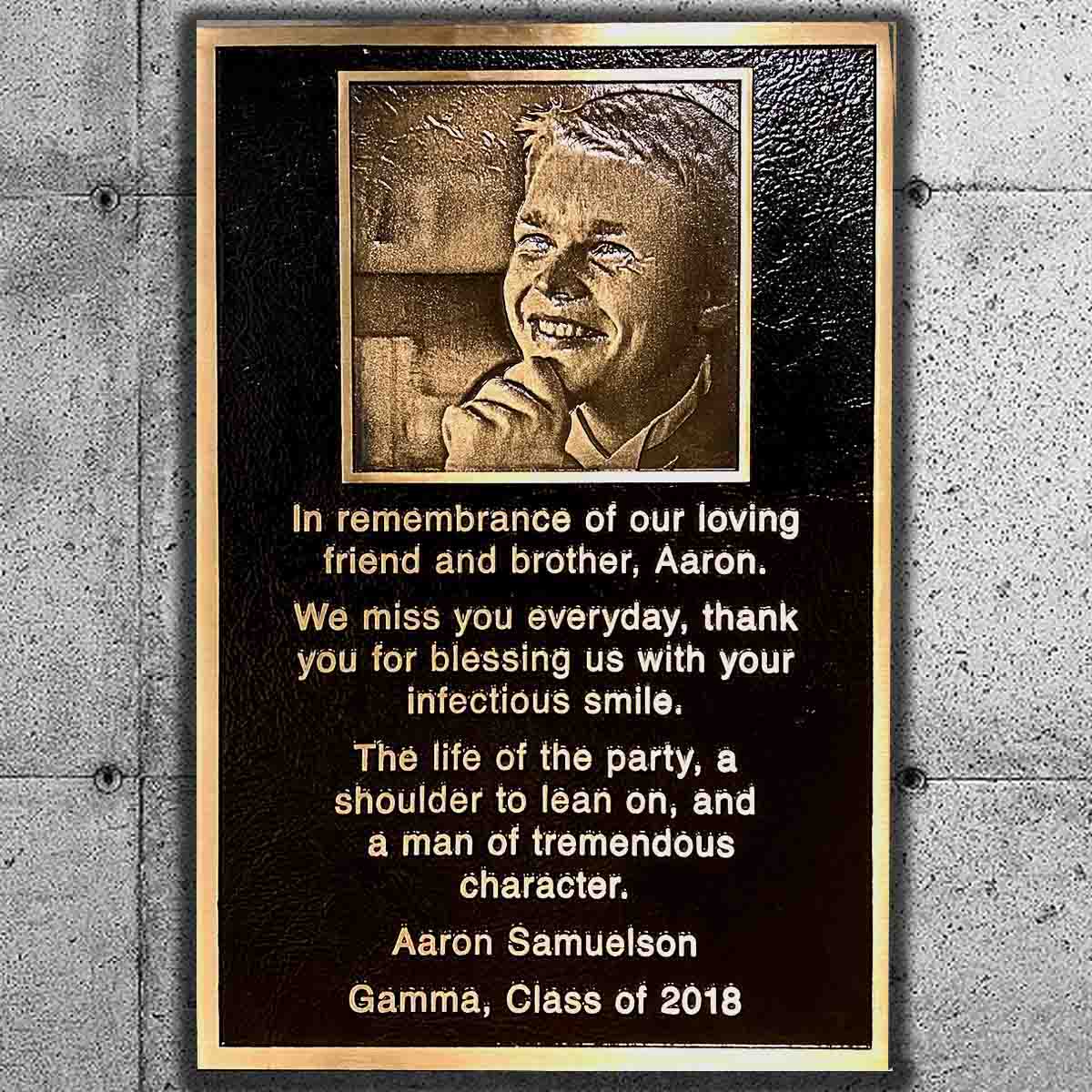 Low Relief Memorial Fraternity Plaque
Low Relief Memorial Plaque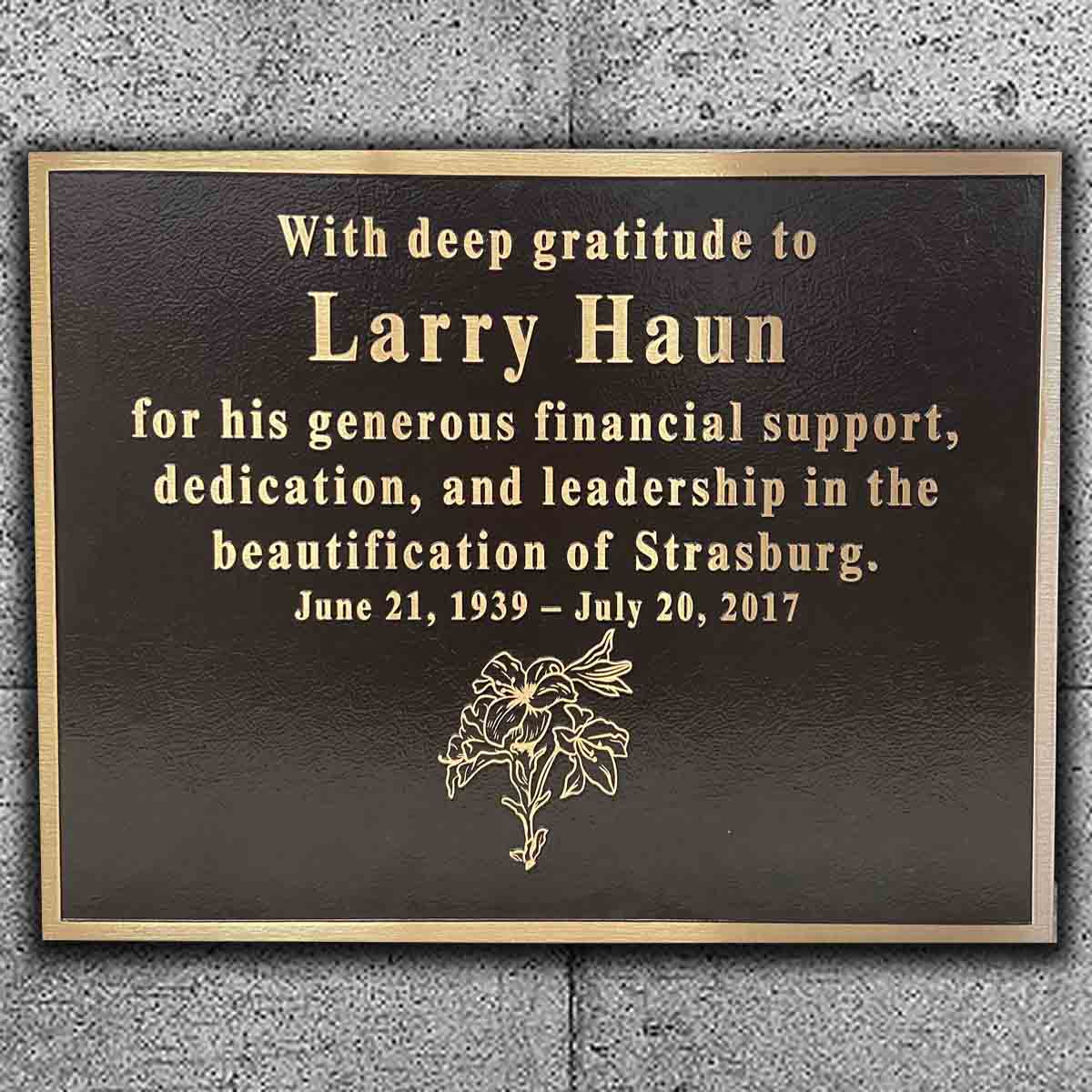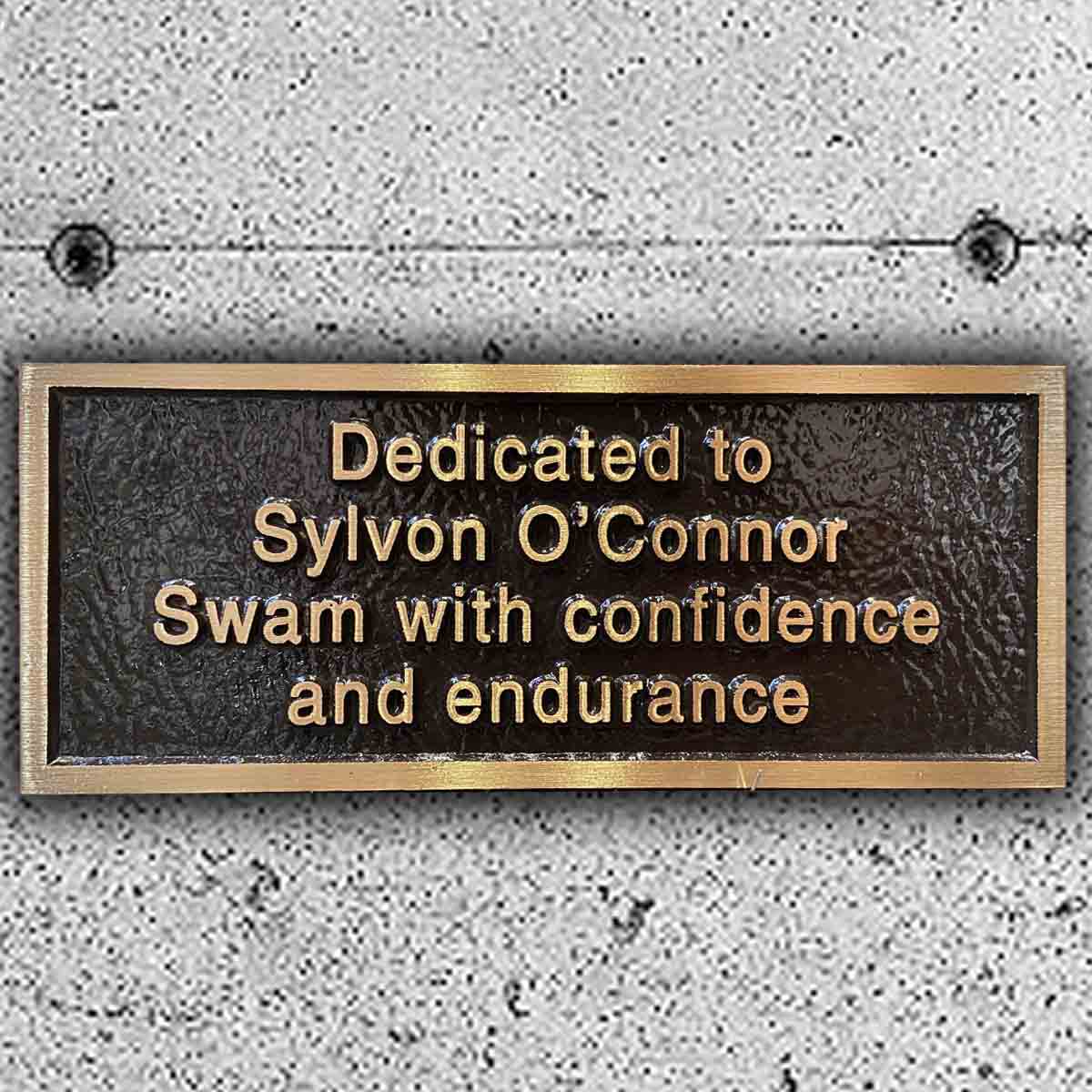 Text Plaque with Satin Border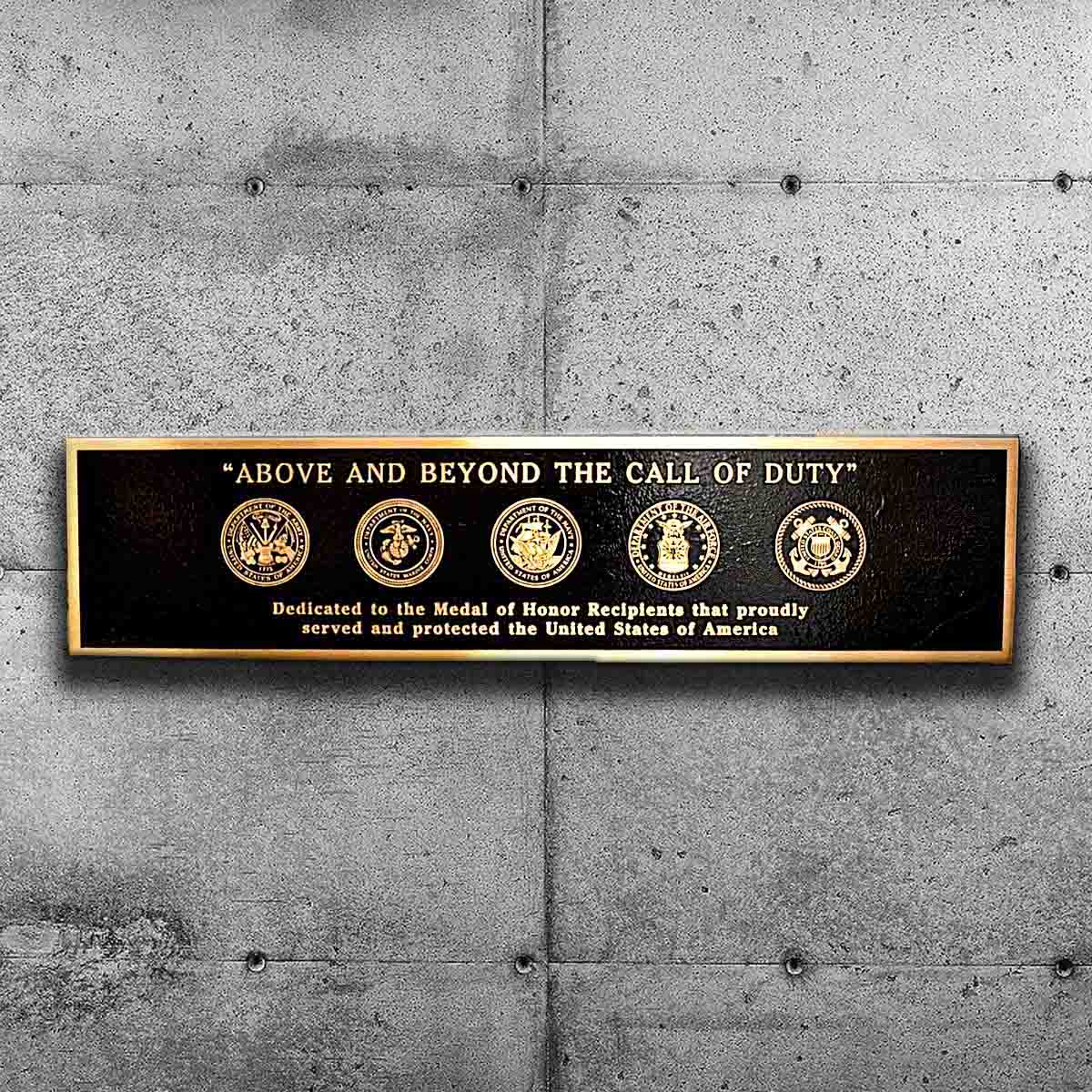 USA Medal of Honor Seal Plaque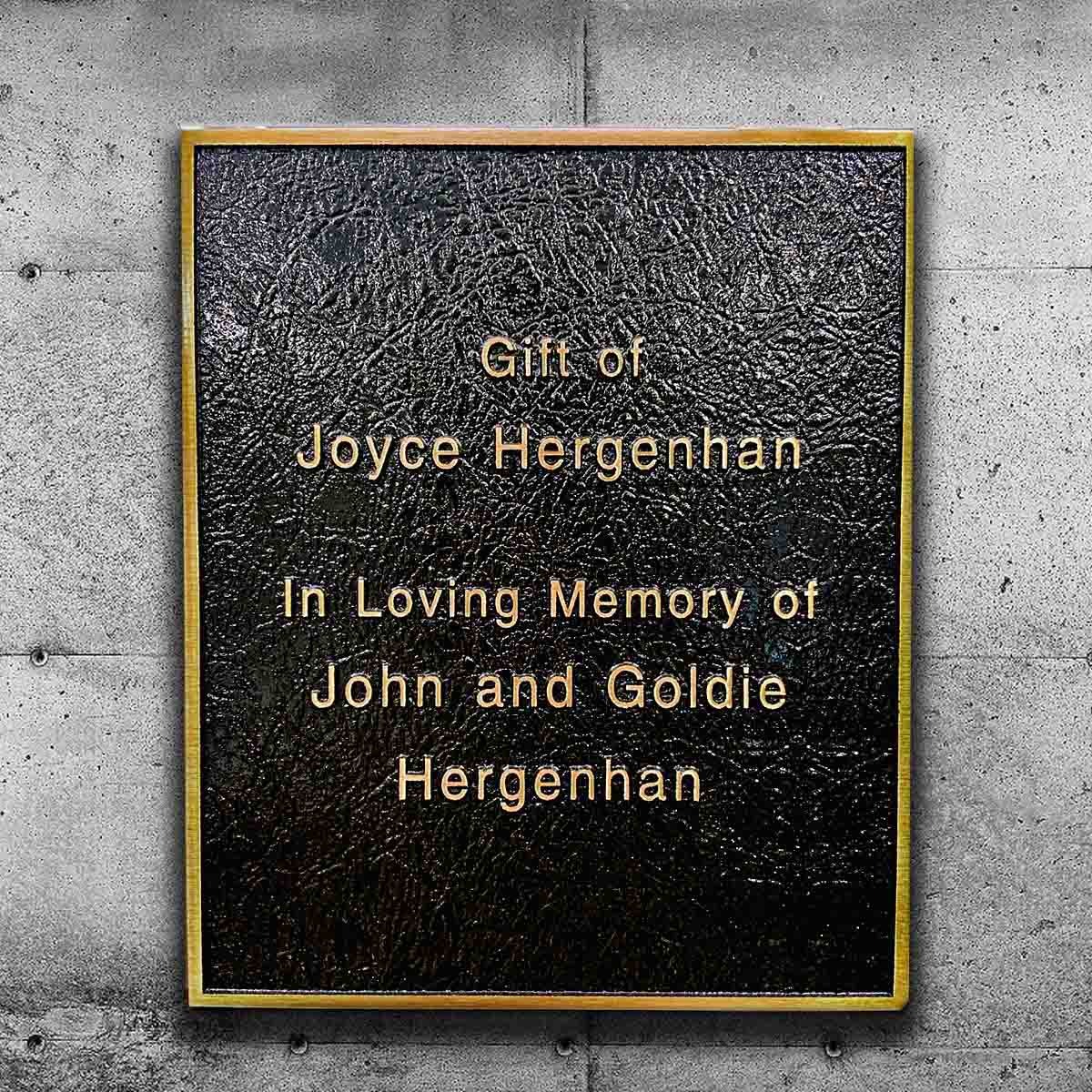 Text Plaque with Satin Border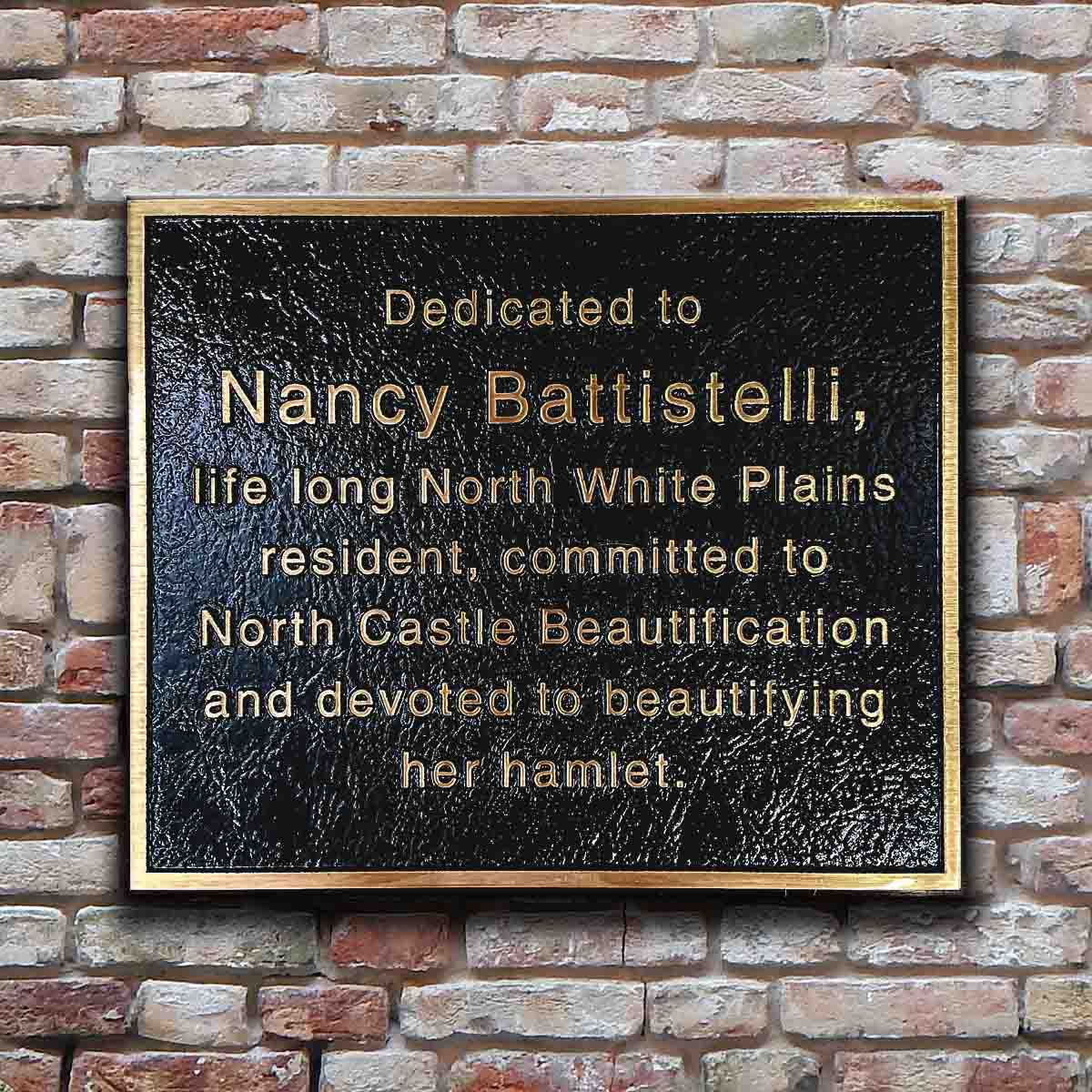 Text Plaque with Satin Border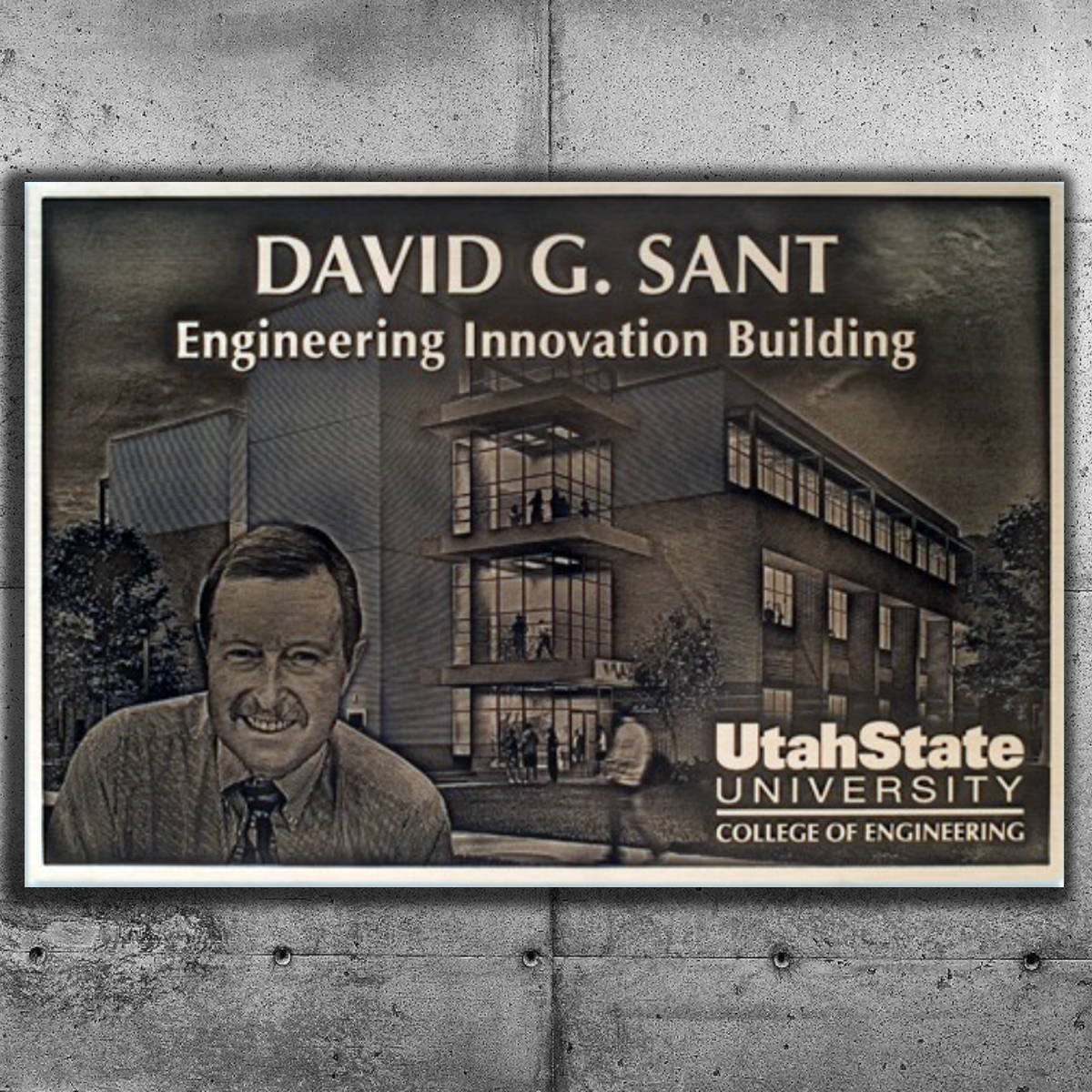 Low Relief Collage Plaque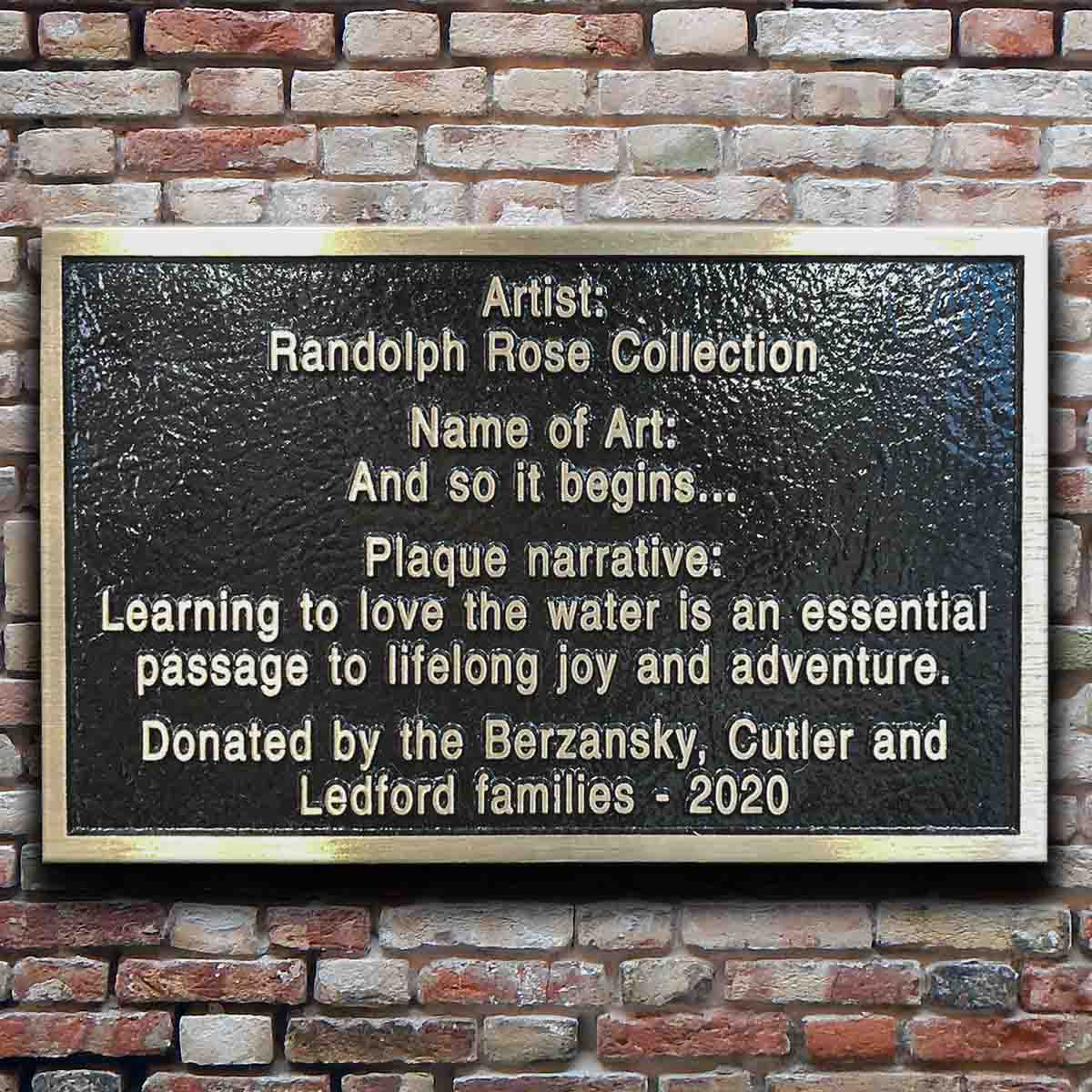 Text Plaque with Satin Border

Create Your Own Custom Bust