We're sorry, no products match your filter selections.
Please adjust them further.
Welcome to the Randolph Rose Collection, your premier destination for exquisite life sized statues for sale. We are proud to offer an unparalleled selection of life sized statues including the timeless beauty from our diverse home and garden collection.
At the Randolph Rose Collection, we understand the power of art to transform spaces and captivate the imagination. Our life sized statues for sale are meticulously crafted with attention to detail, capturing the essence and spirit of their subjects. Whether you are looking to adorn your garden, enhance your home décor, or create a stunning focal point for your business, our collection of life sized statues are sure to enhance your landscape.
A life size bronze statue from Randolph Rose is a testament to craftsmanship and elegance. Created using the ancient lost-wax casting technique, these life sized statues are made to withstand the test of time. Each bronze statue undergoes a meticulous process, ensuring the highest quality and stunning realism. From a majestic life size bronze statue of wildlife animal, school mascot, military life size statue or life size statues of children, our bronze statues encompass a wide range of subjects, allowing you to find the perfect expression of art that resonates with you.
At the Randolph Rose Collection, we are committed to customer satisfaction, since 1972. We strive to exceed your expectations by delivering not only exceptional artistry but also exceptional service. Our knowledgeable team is available to assist you throughout the purchasing process, answering any questions you may have and providing guidance to help you make an informed decision.
Experience the allure of our life-sized statues and transform your space into a masterpiece. Explore our collection today and discover the perfect life-size bronze statue that will inspire awe and admiration for years to come.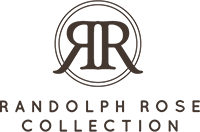 Welcome to the Randolph Rose Collection
Since 1972, the Rose family has been committed to creating the finest works of bronze art for private homes, gardens and public spaces. Our collection includes: bronze children statues, bronze animal & mascot sculptures, classic tiered bronze fountains and bronze urns.
Turn your imagination into bronze
Our bronze statues, bronze sculptures and bronze fountains are fashioned using the ancient art of lost wax casting. Our collection of bronze statuary are designed to enhance and complement any interior or exterior environment.
Beautify your space with a work of art
Displayed in homes, gardens, parks, cities, libraries, schools, parks, communities, restaurants, hospitals, retailers, art galleries, private and public spaces throughout the world, our sculptures are so realistic, they'll capture the attention of any viewer.
Create your own custom design to last a lifetime
From tabletop statues to monumental custom sculpture designs and bronze plaques, we design and cast custom bronze art in a breadth and depth of shapes, sizes and poses.
Contact us at 800-462-5851 or Info@RandolphRose.com to discover The Art of Bronze.